Tourism must be sustainable: experts
Share - WeChat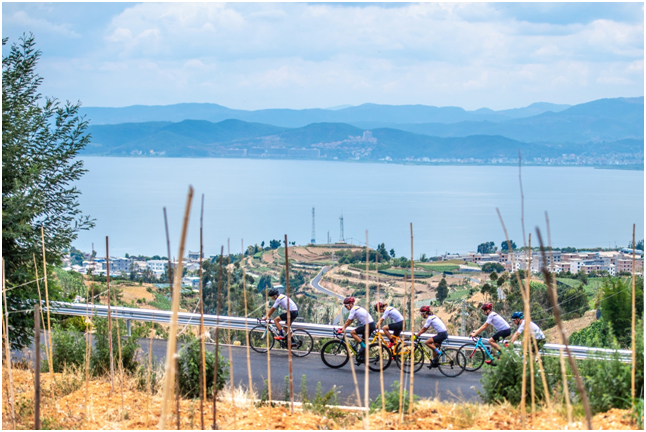 Sustainable development and environmental protection are crucial when it comes to developing the tourism industry, experts and professors said Thursday at the Xianghu Dialogue held by the World Tourism Alliance.
Over the past few years, the environmental protection of travel destinations has attracted public attention from the public, with the overexploitation of tourism resources bringing ecological damage.
Dimitrios Buhalis, professor at Bournmouth University in the United Kingdom, said that we need to think about the improper development of tourist attractions and what results this may bring to travelers.
The overuse of tourism resources is improper tourism development, he said.
He gave the example of an influx of Chinese travelers to Bali, an island struggling beyond its capabilities to receive tourists, which ultimately leads to uncomfortable travel experiences or even environmental damage to the island.
Clemente Gilles, director of the tourism bureau in Carcassonne, France, said that tourist attractions operating at overcapacity affects travelers' experience.
She said it's therefore necessary to manage the traffic and number of travelers received at tourism destinations.
Their ideas received a positive response from Gu Huimin, professor at the Beijing International Studies University whose researches focus on hotel management and tourism-crisis management.
"It's quite important to keep the philosophy of sustainable development in our mind when developing tourism," she said.
"We have both cultural and natural resources in developing tourism and neither of them can be regenerated, which means that once these resources are damaged, we will lose them forever."
Over-commercialization should also be considered improper development of tourism, said Gu.
"Tourist attractions, academically, have lifecycles where they may experience several periods such as infancy and high-speed development," she said.
"If we make the tourist attraction over commercialized, for example, visitors drink the same coffee or enjoy the same services whether he or she travels to a city or in rural sites, the attraction will lose its charms."