Jinan issues invitation to exciting trade future
Share - WeChat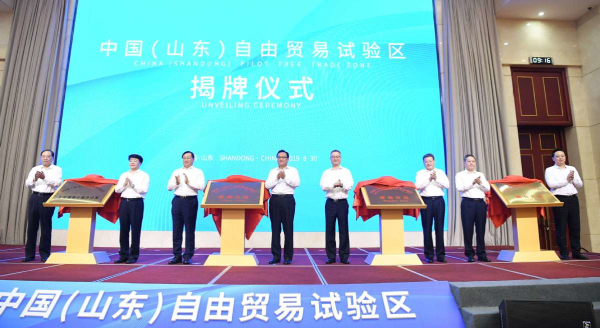 Jinan city's Mayor Sun Shutao issued a direct and exciting invitation at a dialogue with world famous enterprises on Sept 11, to explore new horizons in the metropolis' free trade zone.
"Companies from home and abroad are welcome to join in the development of Jinan, especially in the construction of the pilot free trade zone, to innovate and try and grow together with the city based on their respective advantages in scientific research, capital, talent, brands and management," he said.
Jinan, capital city of East China's Shandong province, has been extending its opening-up to the outside world and encouraging companies to conduct international business by seizing the opportunities brought about by the establishment of the Jinan area of China (Shandong) Pilot Free Trade Zone.
Early in August, approval was given for the founding of the pilot zone, marking the formation of an open coordinated development platform which consists of a pilot free trade zone, comprehensive bonded zone and several provincial-level development zones.
To date, the Jinan area of the Shandong FTZ has attracted projects with investment of 25.3 billion yuan ($3.58 billion), 36 fund companies with management funds of 140 billion yuan and 10 banks with credit of 20 billion yuan, according to a news conference held in the city on Aug 31.
"These are just part of the many projects attracted to the Jinan area of Shandong FTZ," Zheng Deyan, vice-mayor of Jinan, told the news conference.
"More policies and regulations beneficial to economic and trade development will be enacted during the development of the area," said Zheng.
Covering 37.99 square kilometers, the Jinan area will focus on the development of artificial intelligence, industrial finance, medical care, culture and information technology. It will carry out comprehensive trials on a new open economy system, as well as build Jinan into an important regional economic center, logistics center and science and technology innovation center in China.
To attract more global investors and facilitate overseas business, the Jinan area will create a sound business environment with international competitiveness, Zheng added.