Jinan issues invitation to exciting trade future
Share - WeChat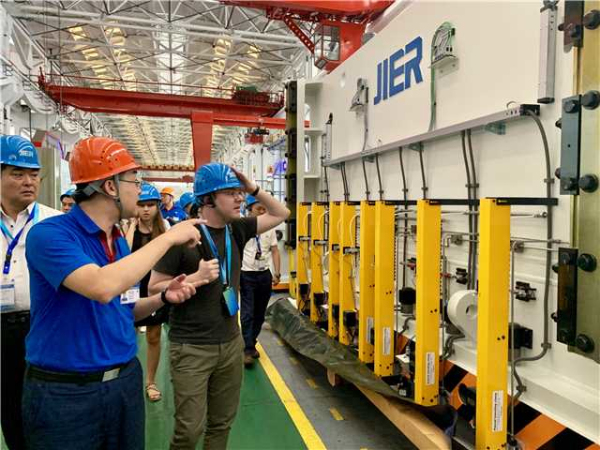 Long Yongtu, China's former vice-minister of foreign trade and economic cooperation and chief representative of the World Trade Organization accession negotiations, gave his suggestions on improving Jinan's business environment.
"I hope that Jinan will be more targeted in improving its business environment and listen to the specific proposals and practices of companies, including foreign-invested and local private enterprises, for business environment optimization," he said.
He added that he believed that the business environment was not a big and abstract concept but was, in fact, made up of thousands of specific problems and difficulties in investment, trade and industrial development.
If these problems were solved, the city's business environment would obviously be enhanced, thus necessitating the implementation of specific actions and measures.
Mayor Sun Shutao echoed Long's emphasis on the city's role in creating a sound business environment and in increasing the levels of opening-up.
"Jinan will next open wider to investment, finance, education and the medical fields and allow more wholly foreign-owned or foreign-funded enterprises to operate or invest in more fields so as to provide a more open and inclusive market for companies," Sun said.
As concrete proof, 53 medical groups from home and abroad have been attracted to register with the local Jinan International Center for Medical Sciences – where foreign-invested or funded medical groups and companies are admitted to operate. More foreign-invested hospitals are also expected to have market access in the center, officials said.