Plan envisions China as strong sporting nation
Share - WeChat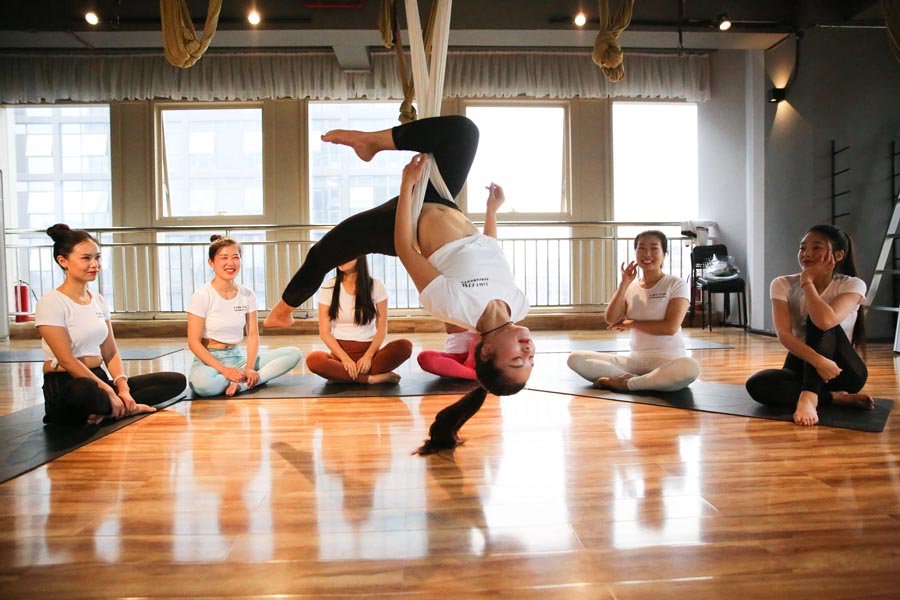 Outline from State Council calls for better funding, facilities and policies
Through reforms of key events and promotion of mass fitness, China vows to develop balanced athletic prowess to build a strong sporting nation by 2050, according to a national outline.
The plan, named "Outline for Building a Leading Sports Nation", was released on Monday by the State Council, China's Cabinet, aimed at helping accelerate China's overall sports development in five aspects-public sports participation, competitive sports performances, sports industry, culture and international sports exchange-by providing preferential policies and funding, upgrading facilities and organizing mass fitness activities in three stages leading up to 2050.
The outline was the latest in a series of State-level plans addressing sports development released by the central government targeting issues such as reform of sports governance, the level of mass fitness and winter sports promotion.
Among priorities highlighted in the outline, to raise the competitive level of China's national soccer program while facilitating greater participation at the grassroots is a key task for the governing body, said Li Jianming, a deputy director of the General Administration of Sport.
"The progress in popular big events such as soccer is the top concern of not just the general public but also the country's top leadership, so to build the country into a sporting power we have to improve levels in these events," Li told a news conference on Monday.
As part of the country's efforts to streamline management while enhancing performance of its national soccer program, the Chinese Football Association had its top leadership reshuffled last month and is now being staffed by professional executives and former players instead of government officials.
The new CFA is also implementing a pilot policy to allow the national squad to recruit foreign-born naturalized talent to prepare for major events such as the forthcoming Asian qualification for the 2022 FIFA World Cup in Qatar.
The appearance of Brazil-born striker Elkeson, a foreign import on domestic club Guangzhou Evergrande, on Italian coach Marcello Lippi's Chinese national team roster for the qualifiers has triggered heated debate among fans and pundits on the ambitious measure never seen before in China.
Li, however, stressed that the use of naturalized players is only a supplement to consistent efforts on the professionalization of the domestic league and youth development through campus soccer promotion to build a deep talent pool in China.
China only qualified for the World Cup once-the 2002 championships held in Japan and South Korea-and is now aiming to make it to the Cup final again in 2022 and to host the marquee event in the near future.
"To host the World Cup and one day become a winner stays in line with our ambition to build worldleading sporting prowess outlined in the plan," Li said.
With the 2020 Tokyo Summer Olympics and the 2022 Beijing Winter Games approaching, Li also urges event governing bodies to mobilize all possible resources, including funding and expertise in the private sector, to prepare its national teams for peak performances at these Games to inspire greater interest and participation in sports among the public.
According to the outline, residents will have easier access to sports facilities through joint efforts from the country's finance, education and urban development and planning departments that will provide more accessible venues, better guidance and services.
By 2035, 45 percent of the population is expected to get involved in medium intensity exercise three times a week, up from 33.9 percent in 2018.
The country is also developing a robust sports industry bolstered by sports-related consumption, production of sports goods and sports leisure and tourism into a strong pillar of economic growth by 2050, according to the plan.