Champion of athletic wear plans major expansion in China
Share - WeChat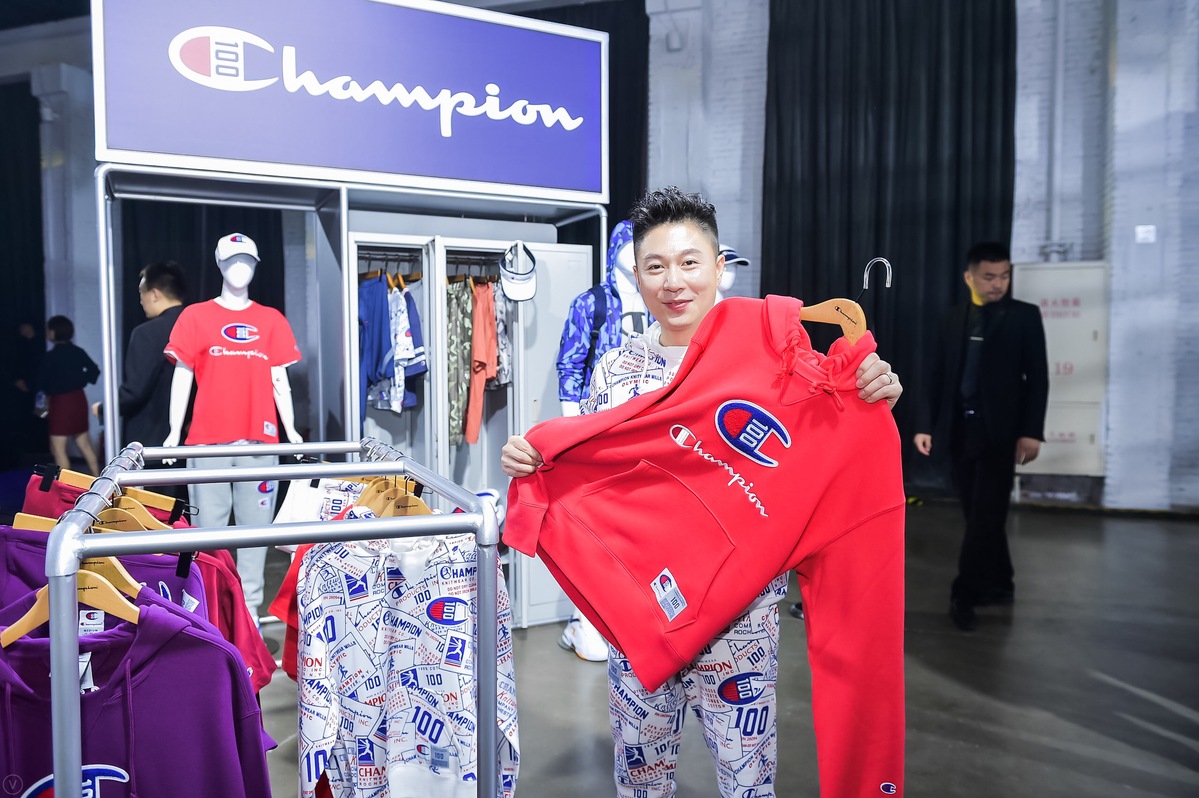 American athletic apparel brand Champion plans to double its China presence by adding another 100 stores in the country by the end of this year, said the company in Shanghai on Wednesday, as it celebrates its 100-year anniversary.
Launched in 1919 as a Knickerbocker knitting mill, the brand's European division was sold to Hanesbrands in 2016, making it a fully owned subsidiary of the American underwear and basic wear company.
In 2017, the brand entered China, as part of its global expansion, and has since opened 70 stores across the country, including Beijing, Shanghai and Shenzhen. It also operates online stores on China's two e-commerce giants, Tmall by Alibaba and JD.com.
Xiao Naihong, general manager of Hanesbrands Greater China, said at the anniversary ceremony that having achieved robust growth over the past two years in China, Champion is expecting stronger performance in the country through partnership with Win Hanverky, a Hong Kong-based fashion retailer that also has distribution rights for brands like Y-3 and Thomas Sabo.
As the second-largest brand of Hanesbrands, Champion has recorded 75 percent growth globally, according to the parent company's financial report of the first quarter of 2019. Continuing to surf the wave of the 1990's nostalgia, the brand that created the first hooded sweatshirt reported nearly $1.4 billion in global sales in 2018, and is expected to reach $2 billion by 2022, according to Bloomberg.
Li Xiaopeng, China's five-time Olympic medalist in gymnastics, attended the anniversary ceremony in Shanghai, which marks the third stop in China of the brand's year-long celebration campaign.