Nike to expand in Chinese market despite trade row
Share - WeChat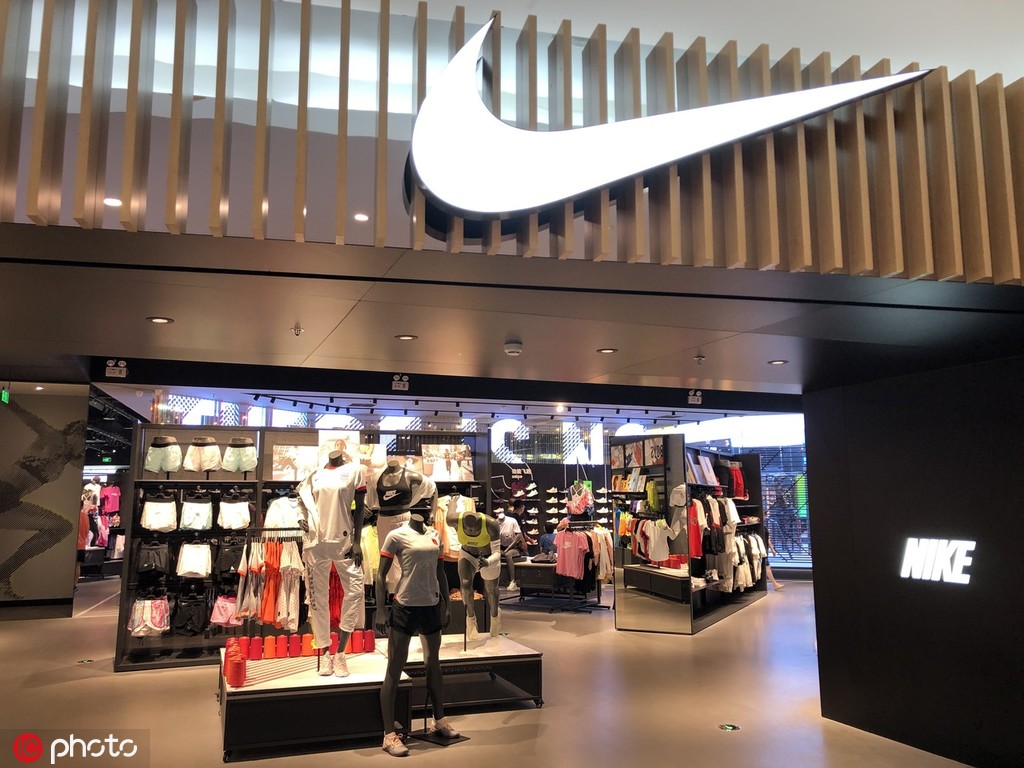 While some US corporations are diversifying their supply chains and moving operations from China to avoid tariffs, Nike Inc will expand its operations in the Asian economic powerhouse, which it sees as a growing consumer market for US companies, a top executive of the footwear giant told China Daily.
"We are super excited about our prospects in greater China, and we are just grateful for an economy that is growing, and consumers that are passionate about our brand. I think a government that wants to facilitate growth is a good thing," Sean O'Hollaren, senior vice-president of government and public affairs at Nike said on the sideline of the 9th Oregon-China Economic Forum, an event organized by Oregon China Council on Friday.
O'Hollaren expressed cautious optimism as Chinese and US negotiators prepare to meet again next week in Shanghai for trade talks, noting that the world's two largest economies have built extensive business and commercial ties with each other.
"I am confident that we can address our issues if we not only look at what we need to do, but how we do it," he said.
Nike has operated in China for 35 years, O'Hollaren said. It employs more than 8,000 people directly in its Shanghai headquarters and Taicang Distribution Center. It also hires 40,000 people in its partner stores and another 145,000 in its supplier base.
Sales in China grew 24 percent last year to $6.5 billion last year, the company's highest rate of global growth.
With an eye toward attracting digitally-savvy younger Chinese consumers, the sneakers mammoth last year unveiled a House of Innovation on Nanjing East Road in Shanghai, which provides consumers with a personalized and digitally-integrated shopping experience.
In addition to expanding its headquarters for greater China in Shanghai, Nike announced it would spend $100 million on its new logistics facility in Taicang, Jiangsu province, in January. It also renewed its contract as a sponsor for Shanghai International Marathon.
"We are doing more, not less, the market is blooming, and we hope to continue to fuel the passion for sports in China," he said.
Nike's growth in China supports job creation in the United States, O'Hollaren said. It also allows the company to develop new ideas and expand new markets, he added.
According to Portland Business Journal, the sportswear retailer employed 12,000 people locally in 2017. 2018 revenue for Nike surpassed $39.1 billion according to its fiscal 2018 fourth quarter report, released at the end of June.
Nike is among the more than 170 footwear companies in the US that penned a letter to the Trump administration this May, urging it to reconsider its latest tariff on shoes made in China.
The Footwear Distributors & Retailers of America, which represents the brands, estimated that the additional tariffs would cost US customers an additional $7 billion per year.
If the trade war continues for a long time, US consumers will ultimately be the ones footing the bill, O'Hollaren stressed.
"At the end of the day, it's not companies who are going to be punished. It's the consumers," he said.