Chinese bombers on exercise 'did not violate any country's airspace'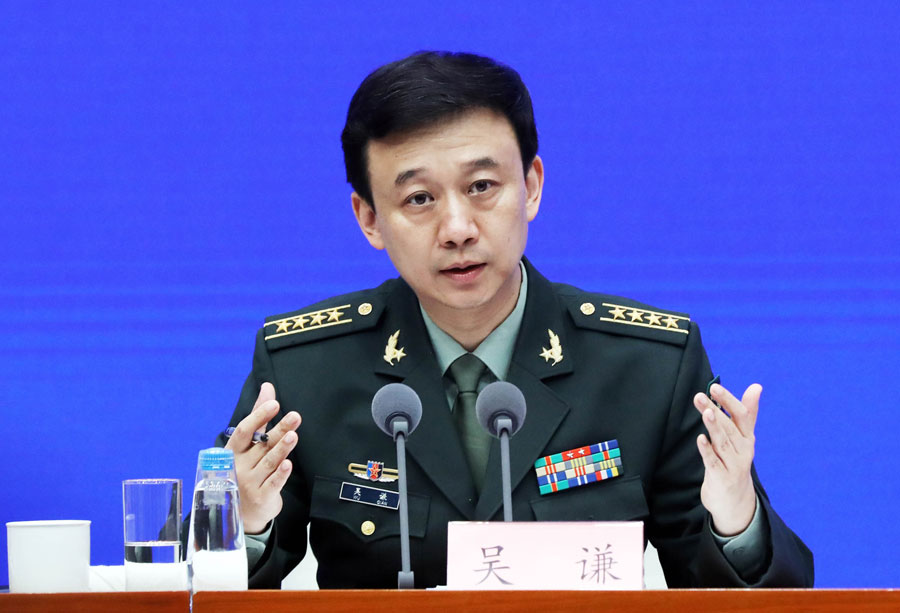 China's Air Force conducted a joint air patrol exercise with its Russian counterpart in the East China Sea and Sea of Japan on Tuesday, and did not violate any international regulations or any country's airspace, Ministry of National Defense spokesman Wu Qian said on Wednesday.
Senior Colonel Wu told a news briefing in Beijing that China had sent two H-6K bombers to fly alongside two Russian Tu-95 bombers in the first joint air patrol exercise between the two militaries in Northeastern Asia.
The scheduled exercise was held to improve combat coordination and joint operation capabilities to help maintain global strategic stability, Wu said, adding that it had not targeted any third party.
On Tuesday, the defense ministries of South Korean and Japan said a Russian A-50 Mainstay airborne early warning aircraft had violated the airspace around disputed islands that Seoul calls Dokdo and Tokyo calls Takeshima.
South Korea and Japan both claim sovereignty over the islands and both countries said they had scrambled fighters to intercept the Russian aircraft. South Korea's Joint Chiefs of Staff said its fighters had fired warning shots at the Russian aircraft.
Moscow denied Seoul's account of the encounter and any violation of South Korean airspace, saying the South Korean fighters had dangerously intercepted two Russian bombers during a planned flight over international waters.
Wu also told the briefing China hopes new United States Secretary of Defense Mark Esper will facilitate the healthy and stable of development of China-US military-to-military relations.
Wu said China congratulated the former US army secretary for being confirmed and sworn in as the next Pentagon chief on Tuesday night, ending a nearly seven-month period in which it operated without a permanent head.