Sculptures compliment a desert scene in Northwest China
Share - WeChat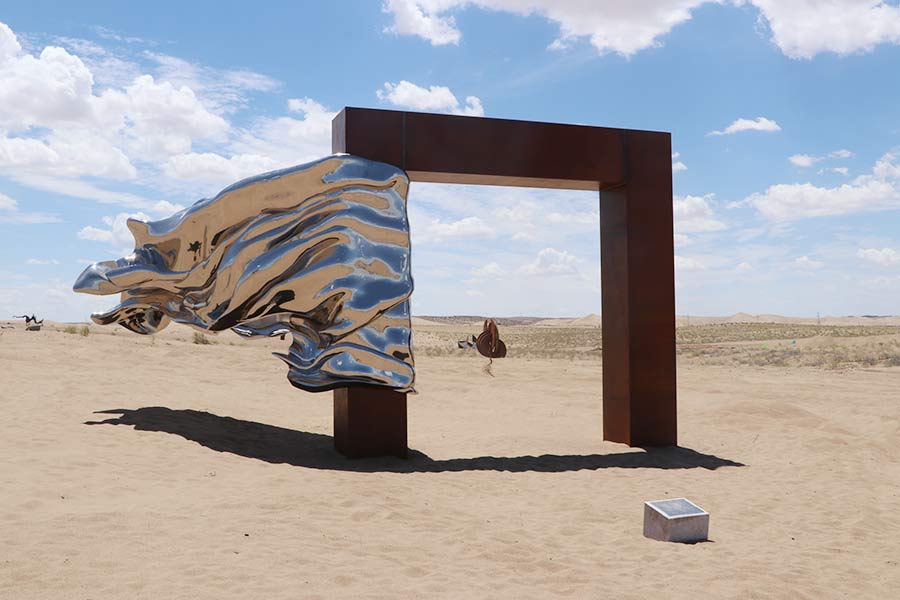 Considering the special geographical environment of Minqin and the landmark significance of the whole theme park, the sculptures are all made of GRC, stainless steel, carbon steel plate, cast iron and cast copper for the purpose of long-term preservation. With these sculptures, a part of the desert is built into a cultural tourist attraction.
"It's my great honor to contribute to this unique desert sculpture park,"said the famous Spanish sculptor Susso, who participated in the the exhibition with his work,The Column of Heaven. He said that Minqin provides opportunities for artists from all over the world and opens up new ways for them to be recognized and recognize each other.
It is reported that this year's camp is open to the public and sculptures are on display. The camp collected 2,327 works from 538 artists from 63 countries and regions. After the primary selection of the designs of the Arts Council and open voting on the internet, 46 works inspired by the desert environment and the theme of activity were finally selected. Among them are 23 domestic works and 23 foreign works. These artworks represent 20 countries and regions, including China, Italy and Germany. At present, there are 72 sculpture art works at the Desert Sculpture International Creation Camp.