Beijing exhibition pays tribute to mid-1960s French art movement
Share - WeChat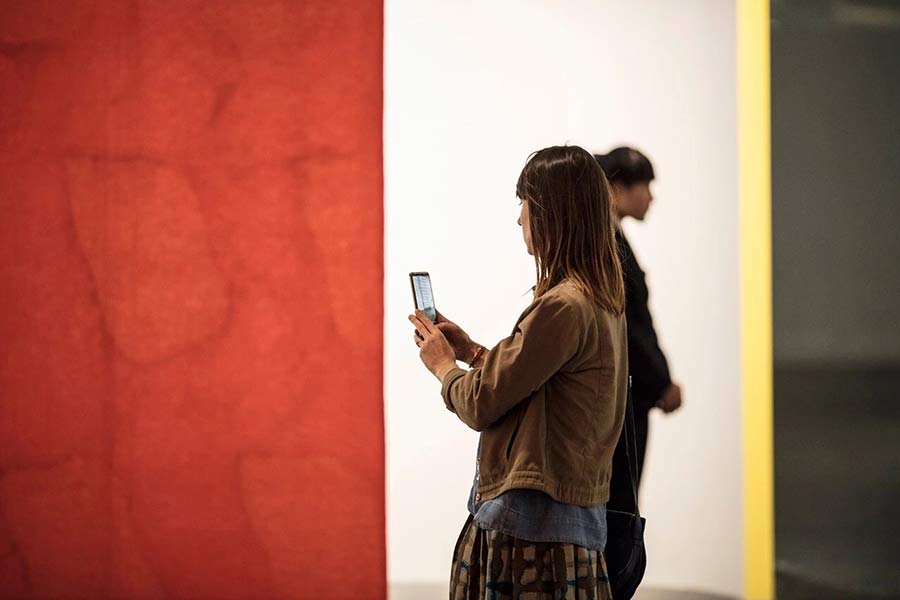 In mid-1960s' France, a dozen artists started a movement with an attempt to change people's ideas of art. Their works reduced figurative depictions of subjects but highlighted the surface -- the canvas -- and the supports -- the stretchers -- of a painting, and the basic materials and forms of a sculpture.
Although active for a brief period, Supports/Surfaces artists demonstrated an avant-garde spirit that ushered in more young artists into the creation of vanguard works.
More than 70 paintings and sculptures by artists involved in the movement are on show at The Supports/Surfaces Movement Within and Around, now on at Tsinghua University Art Museum through Aug 20. And it sheds light on the explorations of artists.
The works on display are on loan from several public and private collections in France. And their styles are not uncommon today as contemporary art has evolved into an even more diverse, experimental age, but one can feel the pioneering spirit of a generation that is forever precious in artistic creation.