Gansu official pleads guilty to bribery and embezzlement charges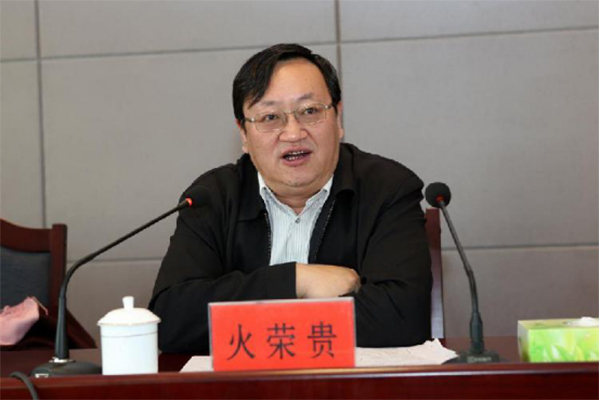 Huo Ronggui, former deputy director of the Gansu Committee of the Chinese People's Political Consultative Conference agriculture and rural affairs committee, on Thursday pleaded guilty to bribery, embezzlement of public funds and abuse of power charges at the province's Dingxi Intermediate People's Court.
Prosecutors from Dingxi said during the trial that from 2004-2016, Huo made use of his various work posts, such as deputy director of the general office of the Gansu provincial government and Party chief in the province's Wuwei city, to offer illegal aid to others including promotions, in business operations, construction projects and land development approval.
In return, Huo benefited to a sum more than 13 million yuan ($1.89 million), the prosecutors said.
In September 2016 Huo asked a person in charge of a State-owned company to lend 50 million yuan to a private enterprise under the private company's request, according to the indictment.
The private company paid back 1 million yuan after the loan expired, it said, with the remainder not returned.
In September 2012 Huo asked someone to give more than 13 million square meters of a State-owned unexploited desert to a private company for its loan on mortgage, it said.
The company pledged more than 6.6 million square meters of the land as security for a loan of 300 million yuan from a bank, but more than 250 million yuan was not returned until the expiration, it said.
On June 13 last year, the bank gave the 250 million yuan to an asset management company as a non-performing asset, and the company transferred the asset at the price of about 81 million yuan, which brought a loss of more than 170 million yuan, it added.
The court in Dingxi publicly heard the case and fully protected the defendant's rights, such as the right to question evidence and to debate. More than 100 people attended the hearing, including Huo's family.
The judgment will be announced at a later date, the court said.