Testing times for overseas students
Share - WeChat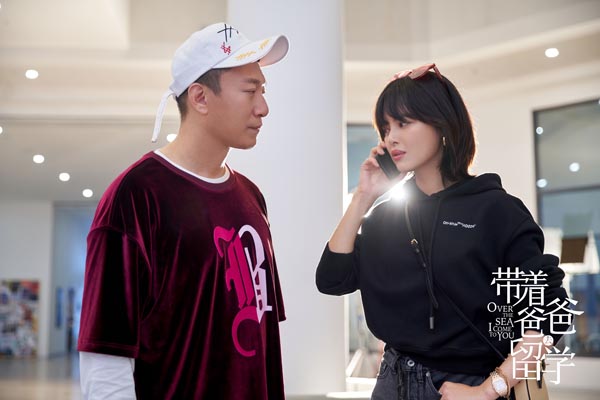 But there is one crucial difference; the young man is not alone but with his father. That scene coincides with the Chinese title of this TV series, namely "studying abroad with daddy". The plot depicts the lives of three young Chinese students and their fathers, or mothers, who accompany them to a developed country. Predicaments then arise. Study problems, issues with the homestay family, exam cheating and a campus shooting. This has ignited responses from viewers, with mixed voices including both positive and faultfinding critical comments.
Increasing numbers of Chinese students are opting to go abroad to further their studies in colleges and universities. According to data from UNESCO, overseas Chinese students now account for 14 percent of the global total. China tops the rankings of international students, according to Xinhua News Agency, reaching 660,000 in 2018. Of these 596,300 are self-funded.
The TV series has attracted a huge number of viewers and "overseas students" is a hot topic for online comment. On Sina Weibo, the comments of the hashtag about the TV series have hit more than 1.1 million.
To Zhang Shuwei, the 20-something producer of the series, "the keyword is more 'daddy' than 'study abroad"', since the plot also depicts the lives of the three parents, who accompany their children. Audience response suggests that they would like to learn more about the students and their travails. The show has a rating of 3.5 out of 5 on review site Douban.
Yet on the other hand, the struggles of the overseas students portrayed in the TV series still managed to reveal typical issues faced or experienced by Chinese students who study abroad.