New energy vehicle prices likely to increase in wake of subsidy cuts
Share - WeChat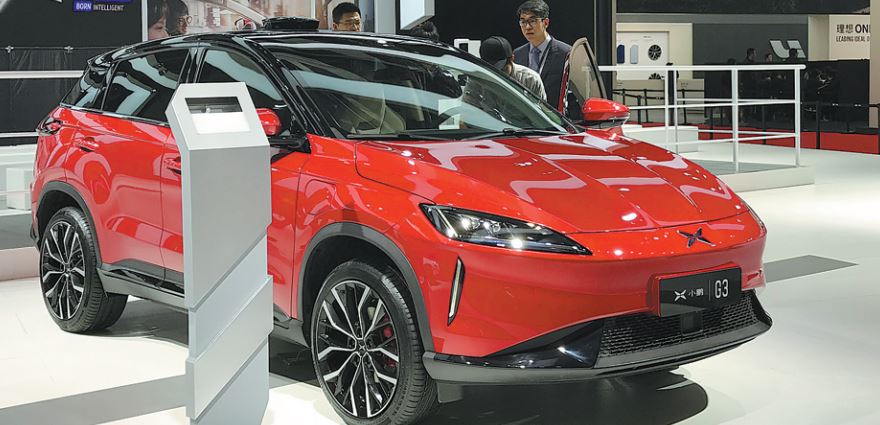 Electric carmakers are planning to raise the prices of their vehicles as authorities last week slashed their subsidies. Analysts believe the move will hurt the segment's sales in the short term.
June 25 marked the end of a three-month grace period the central government gave when it released the renewed subsidy scheme in March, which saw a drop of around 50 percent in financial stimuli.
Starting Wednesday, electric passenger cars, which account for the majority of new energy vehicles, are required to have a range of at least 250 kilometers, up from 150 km last year, to qualify for any subsidy from the central government.
The subsidy for those with a driving range of 400 kilometers and above has been cut in half from 50,000 yuan ($7,282) to 25,000 yuan, while those running between 250 km to 399 km received a subsidy of 18,000 yuan.
Last year, they could receive 34,000 yuan to 45,000 yuan.
Local governments have been required not to offer any subsidy. The central government is expected to phase out the subsidies by the end of 2020.
The central government began offering subsidies in 2009 on new energy vehicles.
Tens of billions of yuan have been spent so far to help foster customer demand and stimulate the sector's development.
Many carmakers have said they may have to raise the prices of their vehicles to compensate for the subsidy cuts, although few have worked out a detailed plan.
Yu Jingmin, deputy general-manager of the passenger car company under SAIC, told the Securities Daily newspaper that the price of the electric cars will definitely rise. GAC New Energy Vehicle told Securities Daily it may also have to raise the prices if other companies do so.
Despite the anticipation of a subsidy cut, Beijing Electric Vehicle, the country's largest electric vehicle maker, told China Daily the new plan will bring "some or even great pressure" in the short term, saying it does not rule out the possibility of price adjustments. Industry insiders said the subsidy reduction will put pressure on Chinese carmakers and the auto market in short term.
The growth of new energy vehicles slowed in May. Sales stood at 104,000 units, according to the statistics of the China Association of Automobile Manufacturers, bringing in a meager 1.8 percent growth year-on-year.
Volume brands like Volkswagen and GM have begun to introduce their electric vehicles into China, and Tesla's plant in Shanghai is proceeding fast.
The first localized Model 3 is expected to begin assembly later this year.
Yale Zhang, managing director of Shanghai-based consulting firm Automotive Foresight, said: "The measure, which is expected by many in the industry, will help to force out those Chinese companies over-reliant on subsidies and make room for serious companies."
BJEV echoes Zhang's words, "In the long run, such policies will encourage carmakers to upgrade technology and thus improve the quality of the overall segment.".
Analysts believe local authorities' shift of their funds from subsidies on vehicles to charging infrastructure will help stimulate people's interest as they can alleviate people's mileage anxieties. By the end of April, there were around 830,000 charging poles in China.