New energy vehicles to see renewed sales impetus in China
Share - WeChat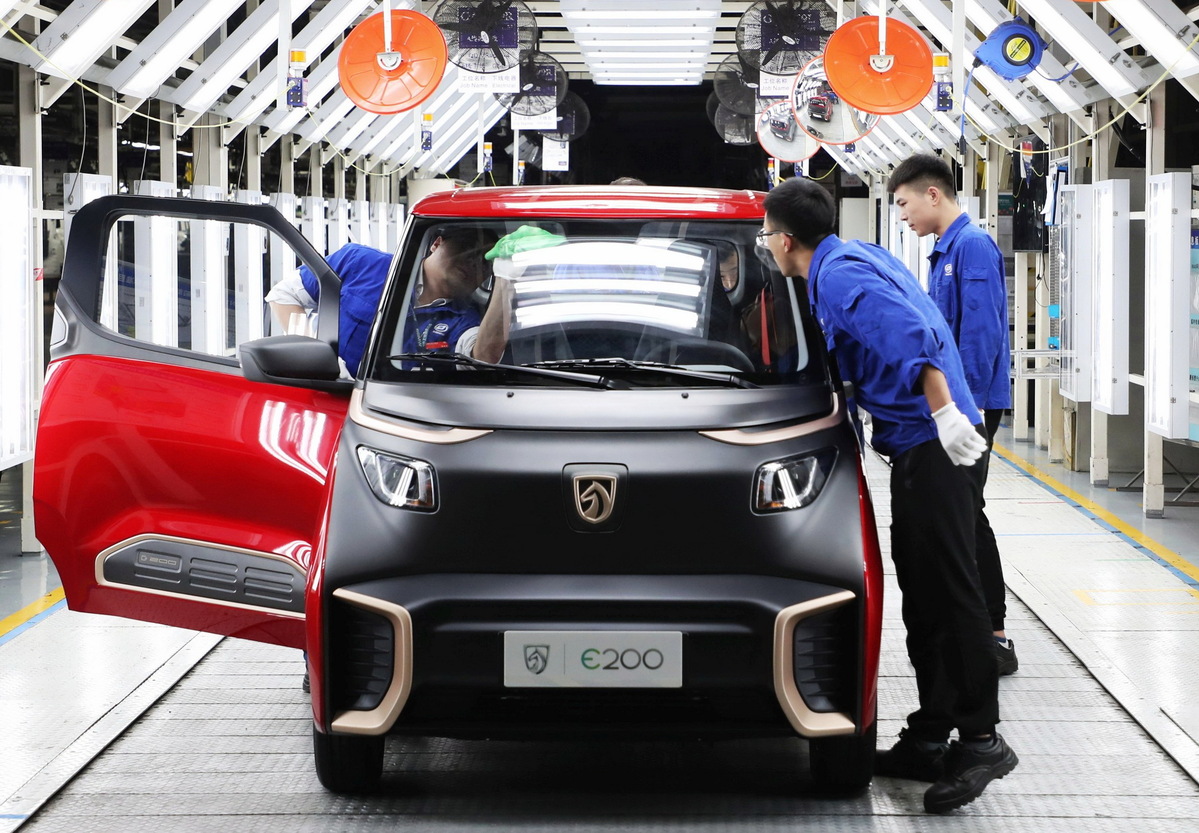 Sales of new energy vehicles are expected to see renewed momentum in China, with passenger electric vehicles accounting for 57 percent of NEV sales by 2040 and electric buses for 81 percent of sales of city buses, a new report said.
The report, issued by Bloomberg New Energy Finance, said that due to government support and surging demand, by 2025, China will account for 48 percent of the global EV market with sales of roughly 4.8 million units. Subsequently, China's market share is estimated to drop to 26 percent by 2040 or 14.6 million EVs. However, it will still be the largest market in the world.
Data from United States-based industry research website EV Sales showed that in the first quarter of this year, global EV sales surpassed 500,000 units, up 58 percent year-on-year, and China accounted for almost half of the sales.
"Led by China, the cumulative growth in global EV sales has been astonishing. We estimate that global sales will jump from 2 million in 2018 to 28 million in 2030, and 56 million in 2040. Meanwhile, sales of traditional energy cars will decline from 85 million in 2018 to 42 million in 2040. In the next five to seven years, China's policy support for new energy vehicles will drive global growth," said Kou Nannan, head of research at Bloomberg New Energy Finance.
As early as in 2012, the State Council introduced a pipeline to guide the development of the nation's EVs, with a goal of producing 2 million units and selling 5 million EVs by 2020. Later on, central and local governments carried out a series of subsidy policies in the NEV industry, such as purchase tax exemption and purchase subsidies, to offer greater support to the industrialization of China's NEV industry.
According to the agency, China will specifically lead in the e-bus market. It is estimated that by 2025, China's e-bus fleet share will reach 50 percent, and by 2040, the ratio will rise to roughly 80 percent.
Over the years, e-buses have been accounting for an increasing ratio of city buses. In 2017, China's overall e-bus retention rate reached 35.9 percent, and every three buses included an e-bus, according to a report released by the consulting company under the China Center for Information Industry Development.
Wu Chuxiao, senior analyst at the Automobile Industry Research Center under CCID Consulting, said: "Currently, China's NEV industry has the condition and foundation for large-scale promotion and application in terms of politics, economy, society and technology. However, limited by techniques, cost, infrastructure and public awareness, it still takes a certain amount of time to replace traditional vehicles with NEVs on a large scale."
"Nevertheless, e-buses, as an essential part of the urban transportation network, have fixed operation routes and distance, exclusive parking lots with charging facilities, as well as public financial subsidies. Chances are that China will take a lead in the further development of electric buses," said Wu.
Last month, the central government issued a guideline on promoting the application of e-buses, by supporting technology innovation, improving fiscal and taxation policies, enhancing infrastructure construction, as well as reinforcing fund supervision.
"It is estimated that in the future, China's e-bus market will transform to a more market-driven pattern, instead of policy-driven. The market will shift from an incremental market to a stock market, maintaining steady growth," he said.
Bloomberg New Energy Finance estimates that EVs will attain price parity by the mid 2020s, as lithium battery prices have been falling. From 2010 to 2018, lithium battery prices dropped by over 85 percent, with an annual average decline rate of 20 percent. And the decline, with the same rate, is estimated to continue for the next few years.
"The fall in lithium battery prices is the primary impetus for the development of the EV industry. The economical advantage of EVs will continue to promote the development of the industry after 2025," Kou from Bloomberg New Energy Finance said.