UBTech set to ramp up overseas presence
Share - WeChat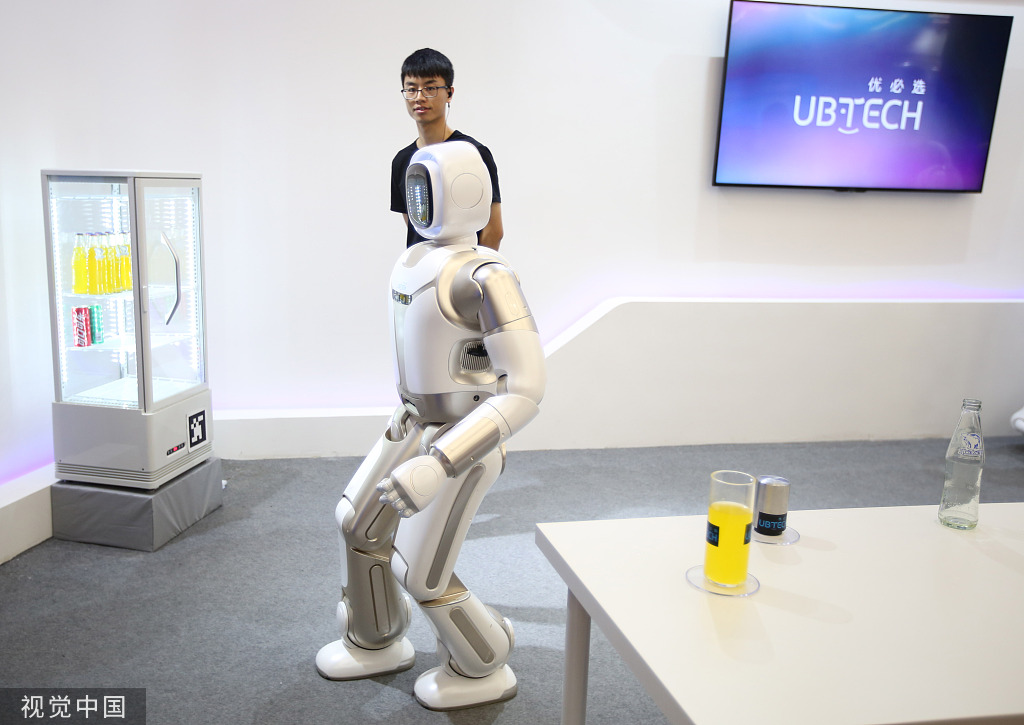 Chinese artificial intelligence pioneer UBTech Robotics said it will step up efforts to further expand its overseas presence. The company is backed by internet heavyweight Tencent Holdings Ltd.
The plan came about after the Shenzhen-based company inked a deal worth $362.4 million to increase the number of AI teaching labs for students in the United Arab Emirates.
Zhong Yong, senior vice-president of UBTech, said the company now operates services in about 40 countries and regions. Its services and education philosophy are recognized by foreign companies and governments.
"The lack of talents is a big challenge for the development of AI and robotics, so we devote tons of resources to developing a complete AI education system to nurture talents," Zhong said.
The company said it has already established an AI curriculum system covering the primary, junior and high schools, as well as colleges. It held a string of robotics competitions to cultivate the competence and team-building capabilities of students.
Some of the company's curriculum and robots programming learning equipment have been purchased by the United Arab Emirates.
In November, UBTech announced the $362.4 million deal with Royal Strategic Partners, a unit of Abu Dhabi Capital Group. ADCG is a large-scale investment company that manages assets of around $20 billion.
UBTech said it will build AI teaching labs for 1,310 primary and secondary schools in the seven emirates of the UAE over the next four years.
The Shenzhen-based company said in the future, it will work together with the UAE to further promote the localization and development of AI education solutions.
The related courses in primary and secondary schools and universities will provide a steady stream of fresh blood for the AI industry.
Before the deal, UBTech signed agreements on AI education with companies, organizations and government agencies in Russia, Indonesia and Uzbekistan.
It recently reached a strategic cooperation deal with the UNESCO Higher Education Innovation Center on nurturing AI talents and promoting high-quality education.
UBTech said it will step up efforts to tap into overseas opportunities and explore ways to better offer localized products and services in each market.
The company's services are increasingly popular in China, with local students showing mounting enthusiasm toward programming and robotics technology.
Liu Yunjia, a mother of a primary school student, said her son was attracted a few years ago by an advertisement for programming learning at a shopping mall and bought a learning package immediately. Since then, her son has devoted most of his time to learning programming skills.
The coding industry for Chinese children is a market worth up to 4 billion yuan ($558 million) and is forecast to increase about tenfold in the next five years, according to market research and consulting group iResearch.