Renault, Nissan betting big on Chinese NEV market
Share - WeChat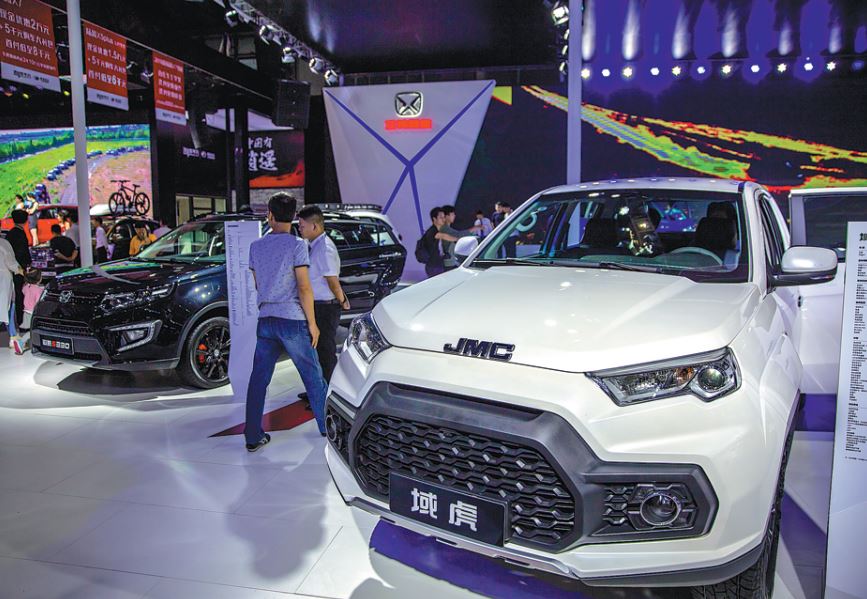 Companies have yet to make major breakthrough in domestic sales
International automakers Renault and Nissan are poised to join hands with Chinese new energy carmakers, aiming to solidify a foundation for development in the world's largest new energy vehicle market.
French automobile brand Renault has inked a deal with JMEV - a new energy vehicle maker owned by Jiangling Motors Group based in East China's Jiangxi province - to acquire some of the company's equity in exchange for investing 1 billion yuan ($144.71 million), according to Liu Cuilan, head of the Jiangxi Provincial Department of Commerce.
Liu disclosed the cooperation between the two automakers at a May 13 news conference.
This move is regarded as the latest progress made by the two sides since December, when Renault and Jiangling Motors Group reached an agreement on developing new energy vehicles.
As a leader in the European electric vehicle market, Renault accounts for 25 percent of the market share. But the automaker has not made any substantial breakthroughs in China's new energy vehicle market.
In 2017, Renault-Nissan Alliance and Dongfeng Motor jointly founded a new energy corporation - eGT New Energy Automotive Co, which has an expected production capability of 120,000 units. But the newly-founded joint venture has not yet produced any models.
Renault unveiled a plan in 2017, stating the French automaker would invest a total of 18 billion euros ($20.13 billion) to research and develop the electric vehicle.
Spending 1 billion yuan to become a shareholder of JMEV is in some sense a shortcut for Renault, helping cut costs and speed up the launch of new products, insiders say.
"In general, the foreign auto brands don't have the first-mover advantages in developing new energy vehicles that most of the Chinese automakers have. Joining hands with Chinese new energy carmakers will help them have a more sound development," said John Zeng, managing director of LMC Automotive Shanghai.
JMEV is capable of producing 50,000 cars per year, and has a target capability of 300,000 each year, according to the company's website.
Founded in 2015, JMEV sold more than 30,000 units of new energy vehicles in 2017, and 45,340 units in 2018, witnessing a growth of 51 percent year-on-year.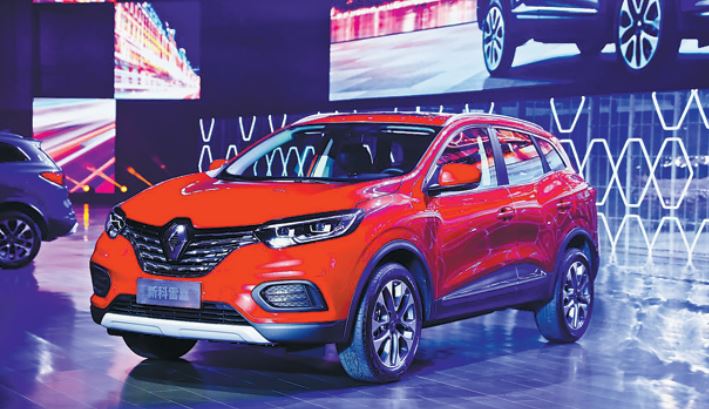 The company will build three vehicle manufacturing platforms and offer more than 20 models in the future, aiming to grasp 10 percent of market share in the domestic full electric vehicle market by 2020.
Collaborating with Renault, the new energy automaker is expected to find technical and financial support quickly and easily.
The other party in the Renault-Nissan Alliance, Nissan Motor Co, is also considering buying a percent stake in a Chinese new energy vehicle maker.
Their target is the WM Motor, the Hozon New Energy Automobile and the CHJ Automotive, according to Bloomberg News. The three Chinese new energy vehicle startups have not responded to the news.
While Nissan is strong in the overseas new energy vehicle market, it has little presence in China's new energy market, believed by insiders to be one of the reasons the automaker is searching for a new energy vehicle partner in China.
Nissan has only two new energy models in the Chinese market: the plug-in hybrid version of Murano and the fully electric Sylphy model.
Sales volume for the two models has been gloomy, with only 1,100 units sold in the first six months of 2018.
The Leaf, Nissan's best-selling electric model worldwide, has not been imported into China.
As China imposes tougher regulations on carmakers and importers to reduce energy consumption and expand sales of new energy vehicles, Nissan has to collaborate with Chinese NEV makers to meet the Chinese government's regulations on energy consumption.
According to the Ministry of Industry and Information, automakers and importers will be evaluated each year for both fuel consumption of traditional cars and the output of NEVs, which will be given two separate scores.
According to regulations, Nissan can get the scores from its joint venture partner, as long as it holds more than 25 percent of the joint venture's share.
"With Chinese governments' scaling back of subsidies in the country's new energy vehicles industry, there will be more mergers and acquisitions between foreign-owned automakers and Chinese NEV makers in the next five to six years," said Zeng, the managing director.