Setting out strategy to meet challenges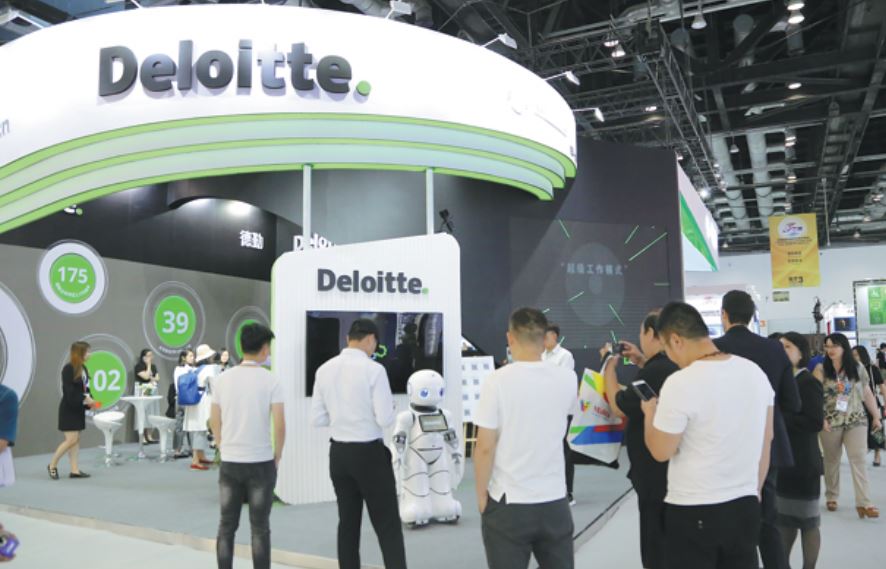 Deloitte plans to prioritize world-class governance, gender parity and CSR
Sharon Thorne, the newly appointed chair of the Deloitte Global Board of Directors, envisions good prospects for China as the economy continues to grow.
Thorne is the first woman to hold the position of global chair in the world's largest professional service company. She chose China for her first outbound business trip after taking up the role.
Thorne underscored the significance of the China market for its "size, scale and growth.""The country has significantly increased domestic demand including consumption, which will underpin the successful economy," she said.
In a recent interview with China Daily, Thorne elaborated on her three priorities as the new global chair, and shared her expectations for China-US trade tensions and Britain's planned exit from the European Union, or Brexit.
What are your aspirations as the new Deloitte global chair, globally and in China?
We are undergoing unprecedented changes globally. The fourth industrial revolution is having a massive impact on our clients and our business. We have been investing significantly to help our clients navigate these challenges. We need to not only enable our clients to transform digitally, but also teach our employees the right skills for the future.
As part of getting Deloitte fit for the future, we are globalizing the way we operate, so we can deliver to clients more seamlessly and consistently around the world.
I have three priorities coming in as the global chair. The first is to ensure that we have world-class governance to oversee the changes we are going through.
The second is to promote inclusion continuously. I am a champion of Deloitte's commitment to gender parity and am looking to make sure we can deliver on that.
The third is to promote our signature global corporate social responsibility program, WorldClass. This is about empowering 50 million people, to help them with education, to learn business skills, and in some cases to help lift them out of poverty.
Last year as part of our globalization strategy, we brought our firms in China, Japan, Australia, New Zealand and Southeast Asia together. This is about our tilt to Asia from a global perspective, where China is critical because of its size, scale and growth. By creating this platform and combining our resources, we can deliver to clients much more effectively.
How do you assess the role of the Chinese market in your global business strategy and layout?
China is important because of the enormous economic growth the country has been experiencing and the fact that an increasing number of Fortune 500 companies are now based in this market.
Our China firm helps us to serve local businesses that have operations outside China. We also need employees from the China firm to help us serve clients in the United States and the United Kingdom, for example, if they need support. The demands on the China firm will increase as the Chinese economy continues to grow and we are excited about what the future holds.