Carmakers to make driving into digital adventure
Share - WeChat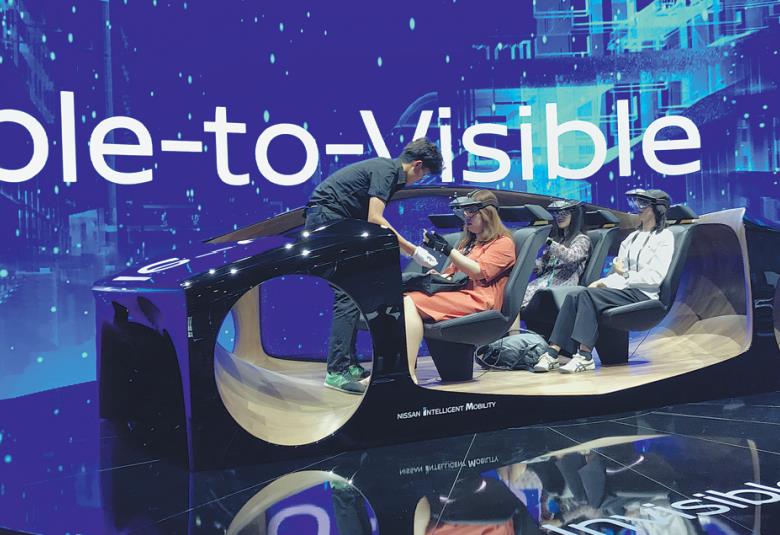 Audi, Nissan and other brands show entertainment options at technology gala
Cars traditionally have been a mode of transportation but that will soon change, as automakers and technology companies are working to create more enjoyable onboard experiences.
German carmaker Audi showcased its immersive entertainment system at the CES Asia held from June 11 to 13 in Shanghai.
The system can turn a parked car into a 4D theater with all the vibration and sound effects, making passengers want to stay inside the car even after they reach their destination.
Mercedes-Benz, another German brand, demonstrated a system to offer the driver a gaming experience in a stationary vehicle.
The driver can use the steering wheel, the accelerator and the brake pedal as a console while the air conditioner and ambient lighting inside the car coordinates with the game features.
Audi's subsidiary, Holoride, demonstrated how to bring a virtual reality experience to the backseat of every car, linking the motions of the vehicle with virtual reality content in real time.
For example, when the car starts, passengers become captains of the spaceship they command or the submarine they sit in.
The core innovative idea is to grasp the car as a moving data collector and to translate all data into events of the story in virtual reality glasses.
Holoride said every genre of content can be created, from gaming to entertainment to educational material. The new technology has the potential to change backseat entertainment forever.
"Premium mobility of the future will transform the car into your own personalized living space," said Thomas Owsianski, Audi's president of China operations.
"It can support you as a virtual assistant, connect you with friends and family, entertain you, or provide you with a sanctuary moment of relaxation on a busy day."