Platform gives audiences new role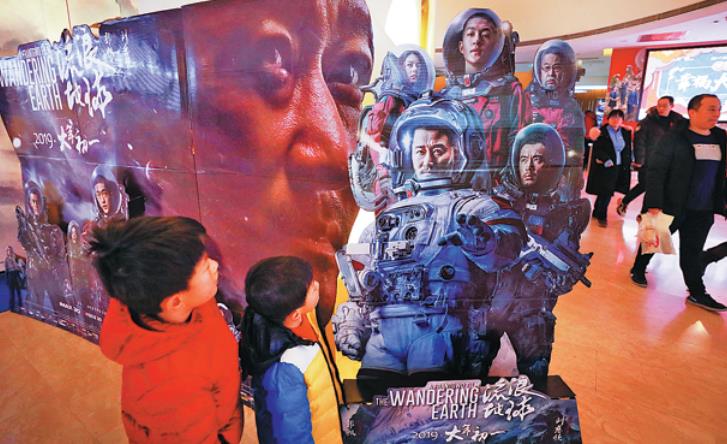 A core tenet in the study of theatrical performance says that the audience is more than a passive observer but possesses the power to inform creative pieces as they unfold.
Data-backed companies such as Alibaba Pictures are flexing their muscles to use technology to recapture what has been lost in the relationship between the creator and the consumer.
The film financing and production arm of Alibaba Group recently upgraded its "Beacon Platform", a data-driven solution assisting film producers to maximize efficiencies in advertising, performance monitoring and analyzing consumer metrics.
The big data analytics will help movie executives keep an eye on the audience and curate in a way that is drastically transforming how movies get made, marketed and distributed, said Li Jie, senior vice-president of Alibaba Pictures and chief executive officer of its ticketing arm Taopiaopiao.
Since its commencement in 2018, the Beacon platform has facilitated 176 movie projects to host 82 test screenings and produce 210 service report that help customers smooth the release process, Alibaba Pictures said.
The upgraded project will allow movie distributors to see real-time changes in the reach, activation and retention of users and provide instant advice for improvement.
Li said he believed newly emerging tools like predictive analysis can convert massive quantities of movie-goer reactions into actionable insights that guide the entire production, preview and promotion process of the films.
"There is no such thing as a lack of demand for movies. It's only because we lack good supplies, and the business can no longer be run by pure intuition," he said.
The Beacon initiative is designed to help movie makers move beyond standard audience profiling by age, gender and geographical location. Alternatively it cast more predictive models based on word-of-mouth comments on different movie genres and other online behavior (such as shopping and social media interaction) to forecast audience preferences.
Such profiles can be achieved through multiple channels across the Alibaba ecosystem, such as a movie review function embedded in Taopiaopiao and video-streaming site Youku, which have a combined 40 million movie-viewers by now, he noted.
By using big data technology, executives can determine the optimal date to release a film, avoiding head-to-head competition with rivals and satisfying the target audience, said Cai Gongming, chief executive officer of Chinese movie house Road Pictures.
Even movie titles and posters can be customized to adjust to the unique preferences of local audiences based on internet surveys, he noted.
"For instance, the movie Capernaum has seen the redesign of its movie posters which originally had a receding figure to one with a smiley face. Such Chinese-market customization is made banking on the analysis of the target audience, who have expressed their preference for an ending with hope and optimism," he said.
China's box-office revenues are among the fastest-growing in the world. The country is expected to surpass North America in 2020 as the world's biggest film market in box-office revenue and audience numbers, according to consulting firm Deloitte.