Tencent to shift into movie production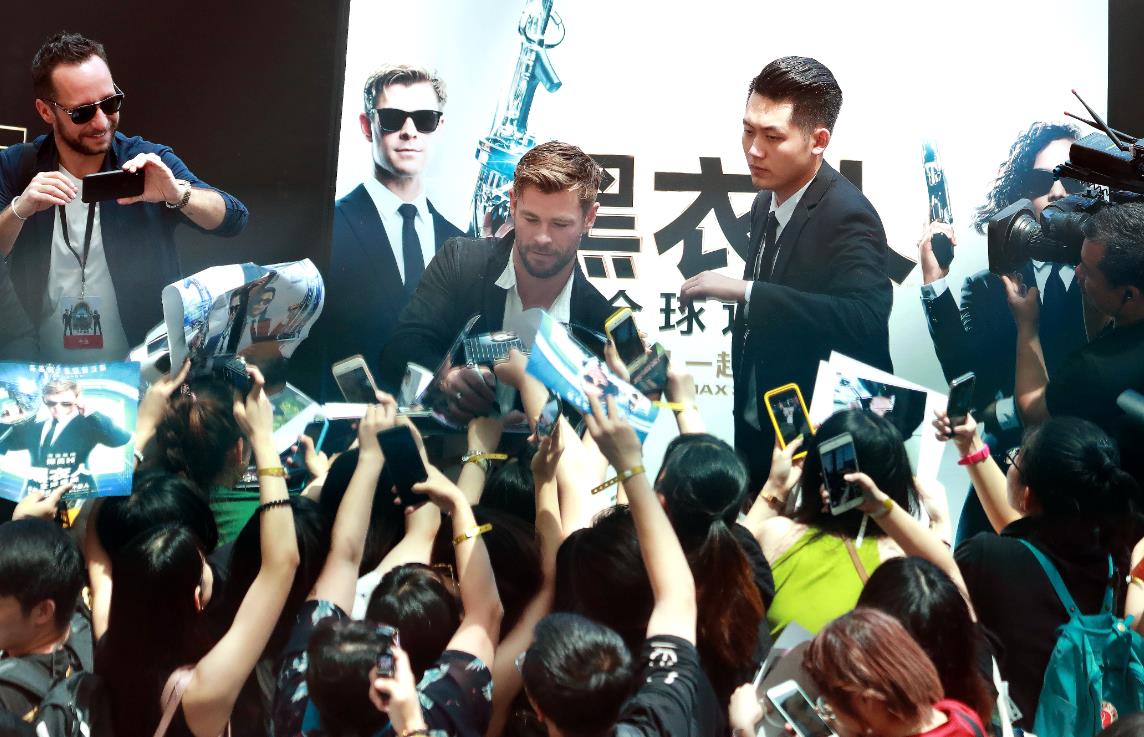 Tencent Pictures, the motion picture business of Tencent Holdings Ltd, is looking to be involved in the production and distribution of around 100 movies and TV series in the next three to five years as the internet giant banks on digital technology to bolster what is soon expected to be the world's top movie market.
Efforts include using big data to depict movie viewers' profiles and predict their viewing requirements, as well as leveraging its wealth of social media platforms to promote titles, said Edward Cheng, Tencent's vice-president.
"Compared with Western markets, the standardization of China's movie industry is still in its infancy. But digitalization is fueling fresh momentum and can help us narrow the gap sooner," he said.
Trade group the Motion Picture Association of America has forecast that China's film market will overtake the United States "in short order". Charles Rivkin, the association's chairman, was quoted by the Associated Press as saying the country is "building about 25 screens a day".
But distributors and producers have frequently bemoaned the difficulty of understanding the fast-moving audience trends in China. Factors affecting the box office can vary from geographical differences to the impact of ubiquitous social media.
Tech giants encroaching into the film sector such as Tencent are drawing on big data for insight and help in making production, distribution and marketing decisions. According to Cheng, step one is to tap into the torrent of audience data provided by social media, online ticketing and cinema loyalty programs.
"For instance, when we try to create certain content or determine where a plot should be heading, we rely on feedback from our target users that is recommended by algorithms powering our WeChat or QQ (social media) platforms," he said.
Compared with traditional survey methods like questionnaires and focus groups, targeted online surveys save costs and time, receive spontaneous responses and come in large batches, he said.
"It can pull all the customer data into a single view, giving you a visual of who your audience is and how you can target them," Cheng noted.
Three years in the making, Tencent Pictures plays an important role in building Tencent's "Neo-Culture Creativity" cultural ecosystem together with its gaming, comics, literature and esports segments. The initiative is designed to create synergies across Tencent's torrent of media services using internet technologies and social media platforms.
For instance, it has partnered with the Palace Museum to promote Chinese cultural relics and traditions in the form of co-producing TV shows, music and games.
The company plans to release films in six key themes including those celebrating patriotic themes and those that have a prototype in internet literature or comics.
"Adapting TV novels into TV series and movies has become increasingly popular," said Wilson Chow, the telecom, media and technology practice leader at consultancy PwC, in a report. "As this trend is red hot now, the fees for using such copyrights are also skyrocketing."
A Deloitte study has identified the key trends of the production, distribution and marketing of movies in China as "customer-focused, data and new media-driven".
"Internet film companies such as Tencent Pictures, iQiYi Films, and Baidu Pictures, are all entering the movie business. The right to select content and main creative personnel will gradually transition from producers and directors to moviegoers. More film intellectual property will be based on internet creations," the report said.