Hatsune creator gets diners on a roll with master class
Share - WeChat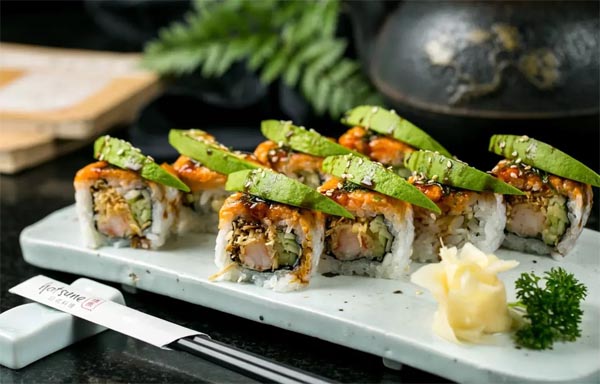 The name Hatsune-meaning the first sound of spring-elicits images of fresh, cool, running water that has recently melted and flows down from the snow-peaked mountains of Japan.
Always on the lookout for culinary inspiration and for sourcing quality raw ingredients, Wong and his sushi team aim to perfect each of their sushi roll recipes through travel, experimentation and play.
In 2002, Wong was inspired to create an updated version of the caterpillar roll on a flight from the US to China.
The caterpillar roll is often characterized by intricate layers of thinly sliced avocado placed on top of the roll, which resembles the back of a caterpillar. Wong's version places the sliced roll like a butterfly which shines a spotlight on the unagi-grilled eel-with the crispy shrimp tempura.
The dream roll is another popular creation of Wong's team. A Valentine's Day special in 2014, the stunningly presented roll, featuring thick slices of avocado and a host of tasty ingredients, soon became one of Hatsune's most popular dishes.
Besides his sushi class, Wong also hosts sake tasting dinner parties and a chef's table dinner, which helps him to engage more with his customers.
"The sushi class is an opportunity to share my passion for food, hospitality and sushi," says Wong.
Most Popular