Kanpai beefs up Beijing's Japanese scene
Share - WeChat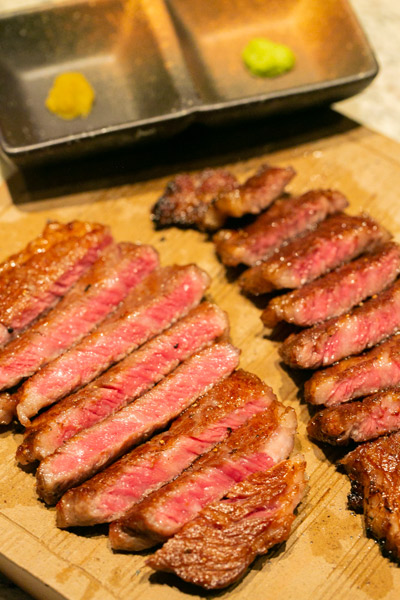 Founded in 2005 in Taiwan, Japanese barbecue restaurant chain, Kanpai Classic, has finally landed in Beijing, officially opening on April 24.
Located in the Wangfujing area, the capital's first Kanpai Classic has inherited the cozy and delicate atmosphere from its Taiwan counterpart, and its 14 private dining rooms all share a beautiful view of the Palace Museum.
Ten years after the brand was founded in Taiwan, in the summer of 2015, Kanpai Classic was first introduced to Shanghai and gained a Michelin star in 2017 and 2018.
According to Mike Huang, the regional chief operating officer of Kanpai in China, their mission is to promote Japanese yakiniku with the best quality Australian wagyu beef to the world.
At Kanpai Classic, the chefs present the wagyu beef as different cuts and with different cooking techniques, so that customers can enjoy the meat in a variety of ways, for example as an appetizer such as Carpaccio, or as stewed beef brisket ramen.
The wagyu beef and sea urchin roll sushi is particularly worthy of note, combining the freshness of both ingredients.
The Australian wagyu beef is shipped directly from Australia by air and stored in a custom-made cabinet.
Marbled wagyu beef and other meat-centric meals may be the main attraction, but there are also a number of other must-try dishes.
Most Popular