Fishing for shrimp in the village of Fengpuao
Share - WeChat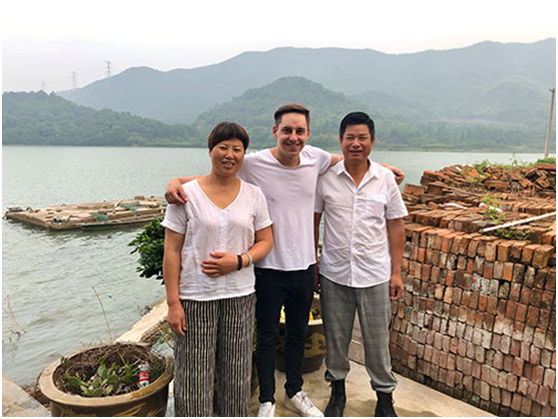 I'm Robert from Germany, and I've lived in Shanghai for several years. My language school, GoEast Mandarin, decided to put me to the ultimate test: To let me use my Chinese skills in a rural village — all on my own — for two days.
"My trip started early in the morning at the Shanghai Hongqiao station. After two hours on the high speed train to Ningbo and two more hours in the bus, I arrived at the village. Fengpuao is so small it isn't even shown on Google Maps, but 2,000 wonderful people live there, next to a lake and forests.
I stayed with my host family for two days, and they were extremely welcoming from the first moment. When I arrived they had already prepared lunch for me, and because I could talk with them well in Chinese, they told me I could call them Mama and Baba.