Intangible cultural heritage at Airbnb
Share - WeChat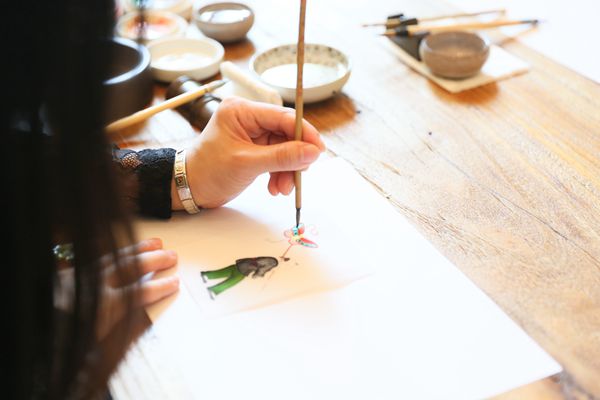 Home-sharing app works with local authorities to give unique experiences to travelers
Zhou Ying was giving instructions to a tableful of adults who were making tongcao paintings in southern Guangdong province in early June.
They all seemed to take great care to draw each line and brush colors under Zhou's guidance.
Polychromatic human and animal portraits then took shape vividly on the milky paper, which was made of a local plant tetrapanax papyriferus.
Tongcao painting was named an intangible cultural heritage by the Guangzhou's Yuexiu district government in 2015.
"I'm glad so many 'big friends' would take this much interest in the art," says Zhou, who has engaged in tongcao painting development for more than a decade.
It's the first time that Zhou and her team opened themselves up to the public via the home-sharing platform Airbnb.
"We've launched our products on Airbnb to inherit and publicize the art form, since many people of the younger generations are using the platform at the moment," Zhou says.
Zhou and her team are all primary schoolteachers from Yuexiu district of Guangdong's capital Guangzhou.
Most of their students are locals between 4 and 16 years old.
Most Popular