Dazed by glaze
Share - WeChat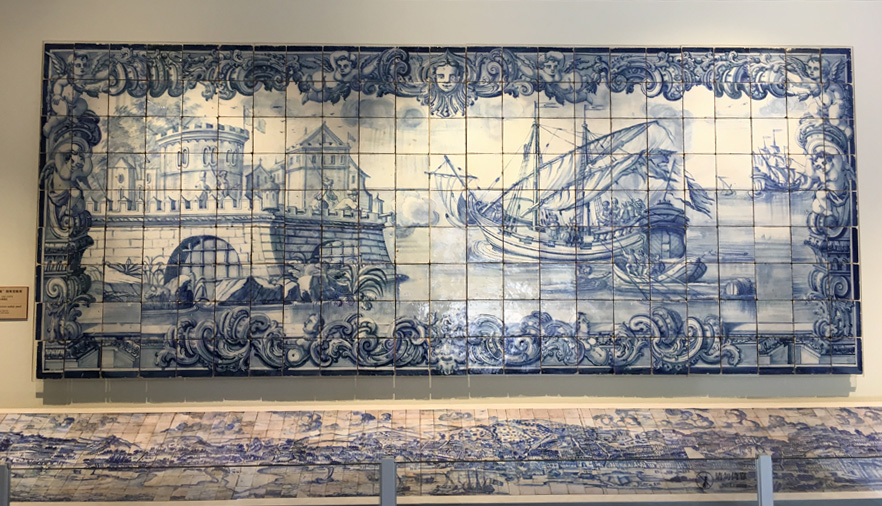 China and Portugal are jointly hosting a show of azulejo art in Beijing as part of a diplomatic anniversary, Wang Kaihao reports.
Chinese palatial architecture suffused in splendor and mixed with the sights of city streets bathing in the sunshine of southern Europe is what this exhibition gives visitors at first glance.
The Land of the Glazed Cities: 500 Years of Azulejo in Portugal was unveiled on June 11 at the Palace Museum, also known as the Forbidden City, in Beijing.
In Portuguese, azulejo refers to artworks on glazed ceramic tiles. The exhibits also tell how porcelain, which is rooted in China, grew into another medium of artistic expression on the other side of the Eurasian landmass, thanks to cultural communication over half a millennium.