Sculptor introduces art to embassy representatives
Share - WeChat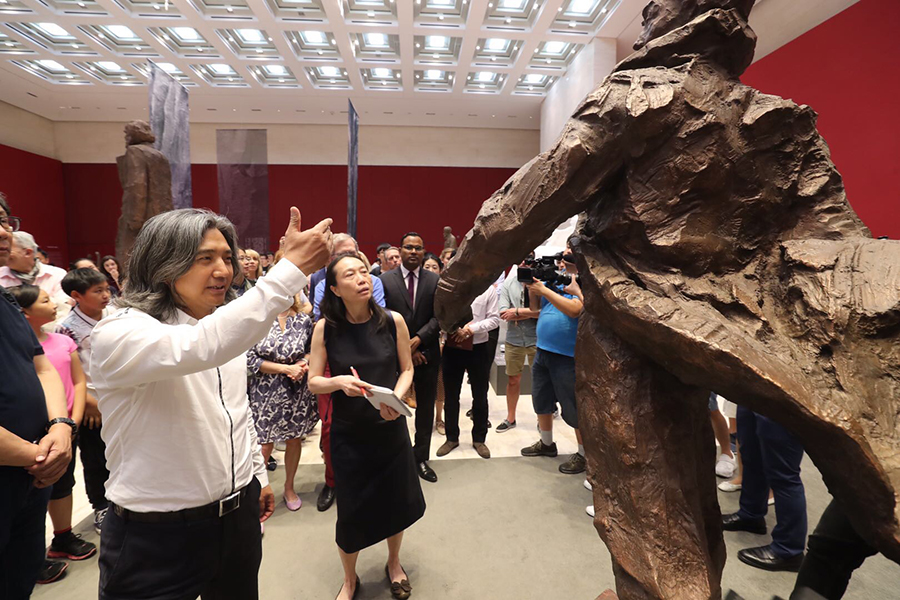 The ongoing solo exhibition of established sculptor Wu Weishan at the National Museum of China throughout June shows dozens of figurines in which Wu captures the shining spirit of these luminaries in Chinese history.
Wu, also director of the National Art Museum of China, gave a tour of the exhibition titled Sculpting the Souls to representatives of foreign embassies in Beijing on Saturday. He introduced his highly individual approach to sculpting and also explained how the subjects of his works -- scientists, philosophers, revolutionaries and scholars -- contributed to the development of the country.
In addition, Wu gave a speech at the National Museum of China on Sunday, allowing audience members from different walks of life to better understand his art and also the evolution of Chinese sculpture in the 20th century.
Wu has for three decades produced some 500 statues in an effort to profile the great minds of China. His works are installed at home and abroad.