Historical figures
Share - WeChat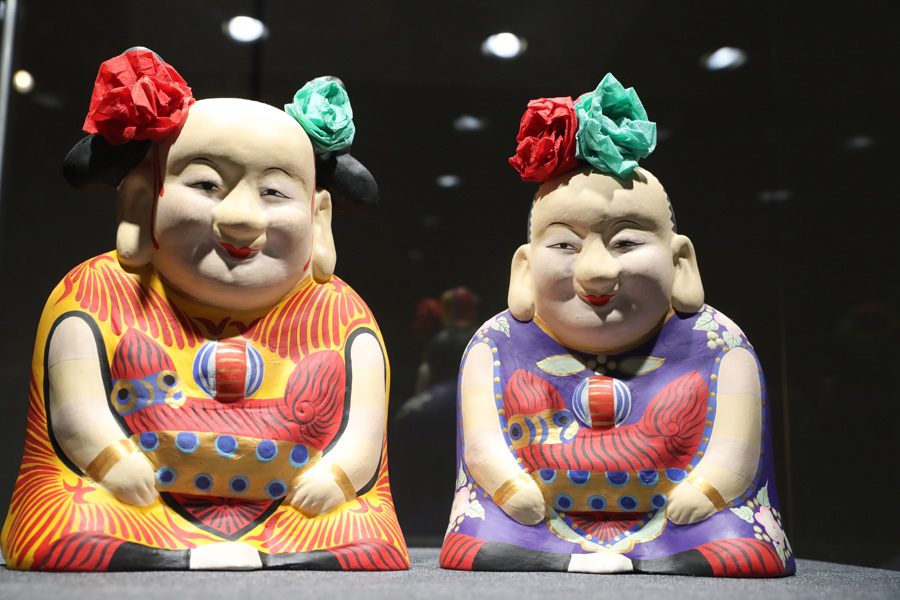 At the school, the two young women excelled, with Yu being incredibly adept at sculpting and Wang showing a skill for coloring. And they began a collaboration that would last another four decades before they retired in the early 1990s.
Clay figurines coproduced by the duo, from children's toys to ornamental opera characters, are considered to be ambassadors of Huishan's clay art-they are instantly recognizable and highly sought after among museums and private collectors of folk art.
A selection of their work was on show, among a dozen other pieces in the medium, at The Life of Clay, an exhibition at the National Art Museum of China which ran through Sunday. The show paid tribute to Huishan's heritage of clay sculptures, with the earliest objects on display dating back more than 100 years.
The first mention of clay figurine crafting in Huishan can be found in Ming literature, although folk tales trace its origins back much further.