Historical figures
Share - WeChat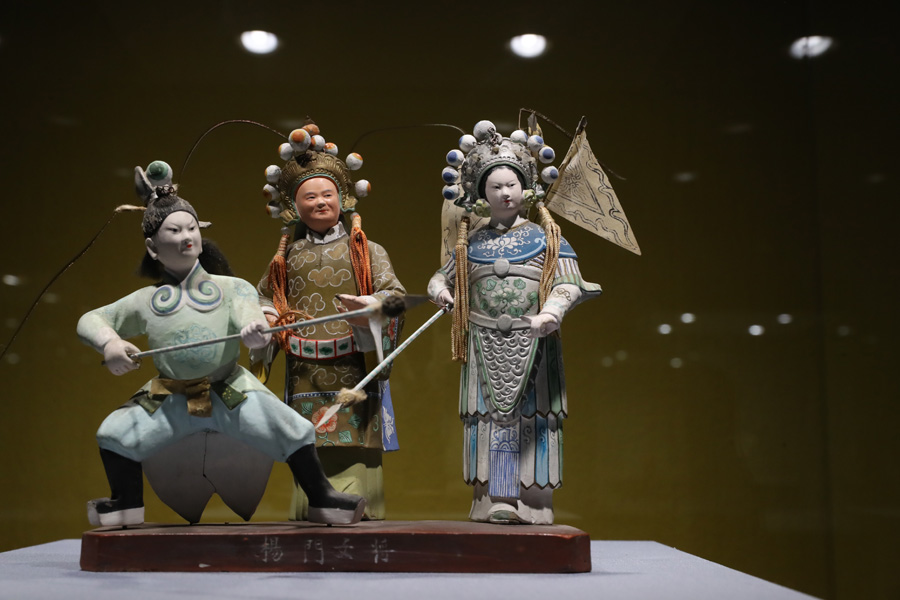 Retrospective examines the legacy and craftsmanship of Huishan's traditional clay sculptures, Lin Qi reports.
Both hailing from Wuxi, Jiangsu province, Yu Xianglian, 79, and Wang Nanxian, 78, grew up steeped in the rich local tradition of sculpting clay figurines-a skill that first emerged and flourished in Huishan, a town to the west of Wuxi, during the Ming Dynasty (1368-1644)-yet, the pair experienced two very different childhoods.
Yu lost her father at the age of 6 and had to help her mother, a clay artisan, at the family workshop, while Wang was raised in a well-to-do family that opened a tea house and a shop selling arts and crafts.
Yu wanted to be a tractor driver but failed the entrance exams to an agriculture school; she was admitted to a training school for young clay artisans so that she could land a stable job to support her family. Wang enrolled in the same school because of her interest in the clay figurines that were popular among customers at her family's shop.