Yuan Dynasty ceramics on show in Beijing
Share - WeChat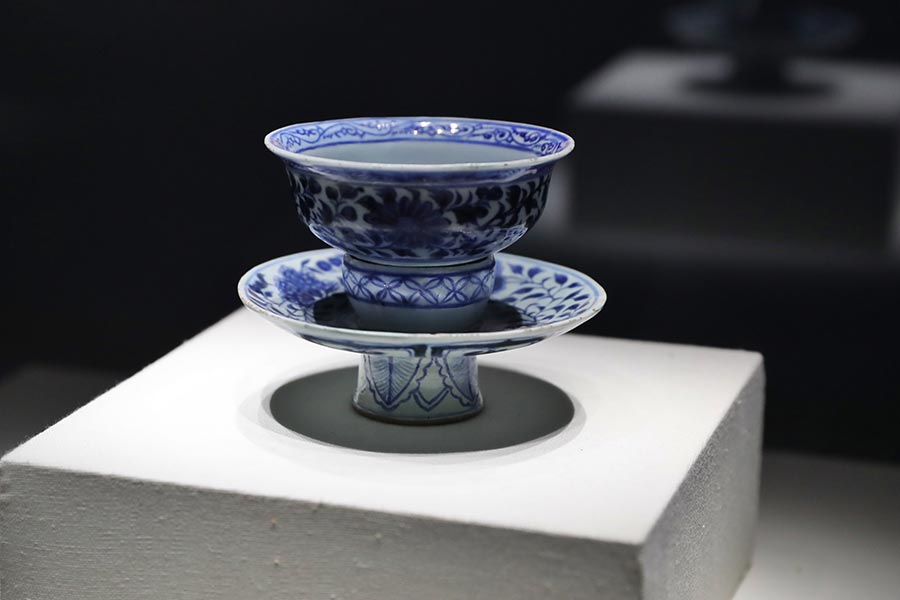 The Yuan Dynasty (1271-1368) reigned over a special period in Chinese history during which different civilizations collided, co-existed and blended. The ceramics produced at the time stand as testament to the communication of materials and cultures.
An exhibition of Yuan porcelain at the National Museum of China, which runs through July 21, celebrates Yuan's robust development in making ceramics, which resulted in not only the famous blue-and-white qinghua porcelain, but also several other types of porcelain produced at prestigious kilns across the country.
The variety of their colored glazes and intricate patterns demonstrate the distinctive lifestyles and aesthetic views of the Han group, Islamic culture, nomadic tribes from the grasslands and Tibetan Buddhism, which widely interacted and fused with each other at the time.
The exhibits are from the collection of several cultural institutions, including the National Museum of China, the Palace Museum, the Capital Museum and Shanghai Museum, among others.