Video platforms set up system to prevent addiction among youth
Share - WeChat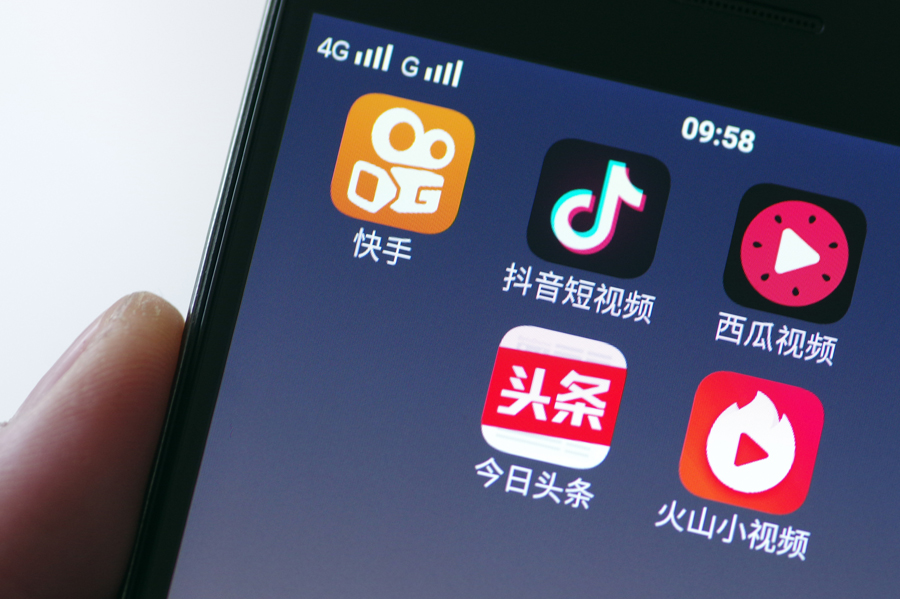 Several of China's online short video platforms including TikTok, known as Douyin in China, and Kuaishou, have started a trial system designed to prevent addiction among young users.
It is part of an initiative launched by the Cyberspace Administration of China to protect minors and ensure their healthy growth.
The administration required short video platforms including Douyin, Kuaishou and Huoshan to pilot the anti-addition system on Thursday.
Under the system, when a user opens a short-video app for the first time each day, a pop-up window will direct them into an adolescent mode, which restricts access to content, duration of use and functions.
The system will also experiment with automatically shifting users to the special mode after analyzing data such as location and user behavior, which is especially designed for left-behind youth in rural areas whose parents are working in cities, and are left at home to be taken care of by relatives, usually grandparents.
According to the China Internet Network Information Center, the number of short video users reached 648 million by the end of December, mostly young people.
In the adolescent mode at Douyin, users can only view videos for 40 minutes every day, and they cannot use the app from 10 pm to 6 am. They can also not give or receive cash rewards from other users or use the livestreaming function.
The cyberspace regulator said it plans to evaluate the effects of the pilot program as well as enhance regulation over the industry, and have the system available for the country's major short video platforms in June.
Xiong Bingqi, deputy director of the 21st Century Education Research Institute, said short videos are seeing explosive growth in China and are gradually becoming one of the major ways that Chinese netizens are recording and sharing information.
"However, this surge in popularity has led to a regulatory gap that prompted concerns about the risk of vulgar online content, intellectual property violations and inadequate supervision."
For example, Kuaishou and Huoshan have been criticized for featuring video hosts that publicize and distribute counterfeit products on their videos, he added.
Zhi Zhenfeng, a researcher at Chinese Academy of Social Sciences, said video-sharing platforms need to strengthen monitoring of uploaded video content in accordance with the law and regulations before recommending them to users.