Security guard finds role in NPC
Share - WeChat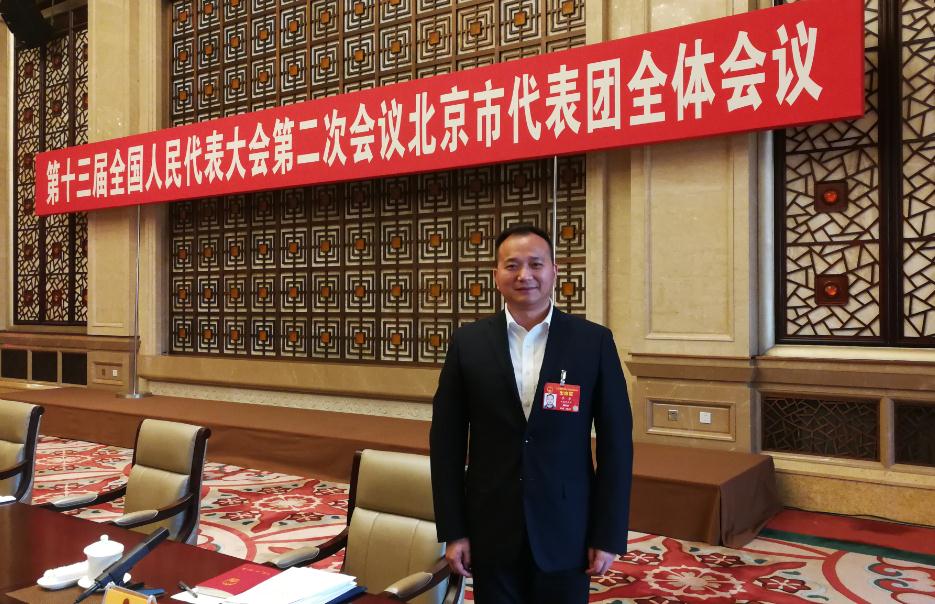 Despite 21 years as a security guard and even being elected last year as a deputy to the National People's Congress, China's top legislative body, 39-year-old Li Yong is still dedicated to his job.
"I thought that working in Beijing was a precious opportunity, but I didn't expect a lot from the job," recalled Li, who came to the capital from Yiyang in Central China's Hunan province.
Beginning with a monthly salary of 340 yuan ($51), Li and his 24 classmates worked at a security company in Beijing, mainly patrolling and gatekeeping in Haidian district.
The low wage and harsh working environment made many of his peers quit, and even Li played with the idea.
In 2001 he applied for photography training at Beijing Film Studios, which would help him open a photo studio back in his hometown and turn his hobby into a profession. However, his supervisor asked him to stay and promoted him to team leader.
As leader of the special security team for 13 years, Li seldom had leisure time and was assigned to important activities in cooperation with the capital's public security authorities.
He still clearly remembered the 2008 Beijing Olympics when he was in charge of all security guard assignments around the Wukesong Arena, a major competition venue for the Games.
"The work is demanding, but memorable," he said.
Despite the hard work and high risk, Li gradually developed a sense of achievement through his job. Since October 2015, he has assisted the local police in arresting 30 suspects believed to have stolen electric bicycles around the Wuluju subway station on the West Fourth Ring road.
Last year there were 5.15 million security guards at 9,584 security companies, according to the Ministry of Public Security. Twenty-seven people died from security work in 2018 and 2,147 personnel were injured.
Many chose to quit after several years on the job, Li said, largely due to limited job security and welfare coverage.
To change the occupational landscape to retain people in the industry, he brought proposals to the first session of the 13th National People's Congress.
He said that many security guards can't see a future beyond this industry. Meanwhile, the rapid development of the industry can't guarantee the quality of the professionals, he added.
Stronger supervision for the security guard industry is necessary, he said, and he suggested that every July 24 serve as security guard day to help improve the culture in the industry.