Innovation pays rich dividends
By He Wei in Shanghai, Ouyang Shijia and Zhong Nan in Beijing | China Daily | Updated: 2019-03-11 09:14




Share - WeChat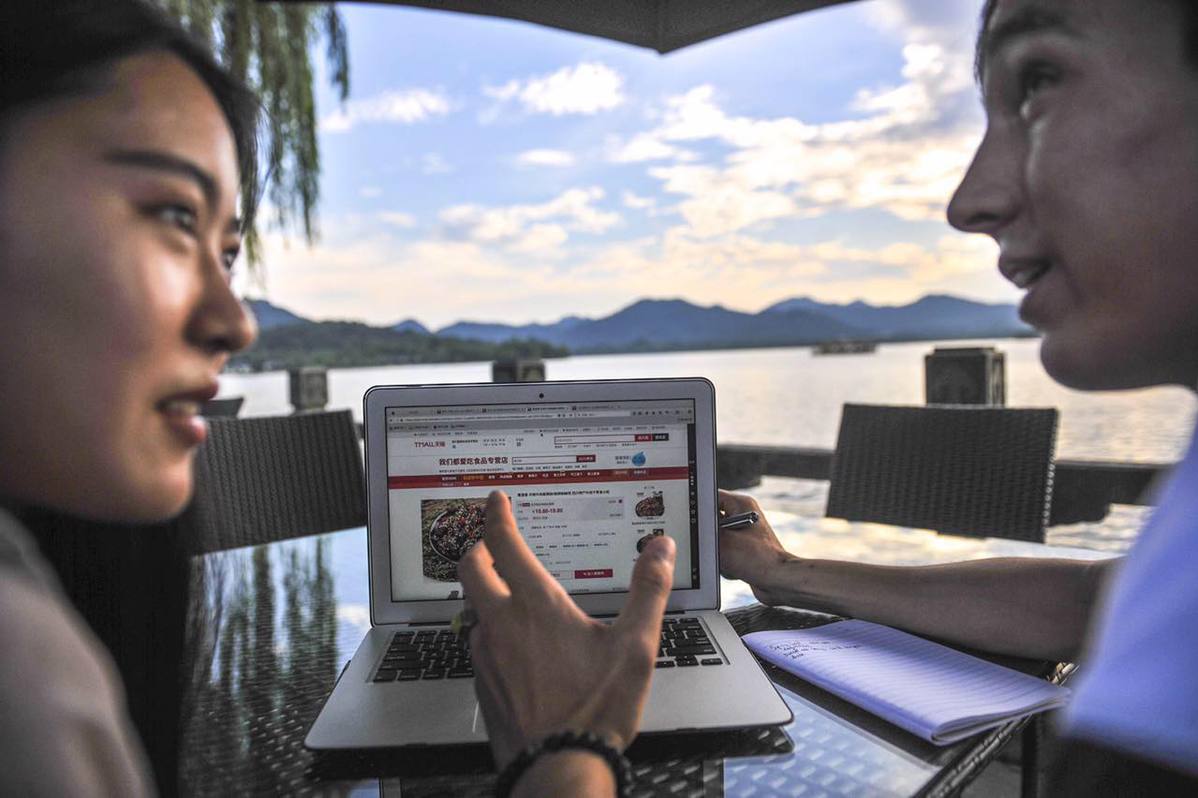 E-commerce
Cross-border e-commerce is marked by two themes unfolding at the same time.
First, Chinese people's growing appetite for high-quality products and the convenience brought by the ubiquity of mobile internet are generating a shopping frenzy in the segment of imported commodities.
Nathan Salisbury, general manager of Ingenico ePayments Asia-Pacific, said the French payment processor has witnessed significant changes in Chinese consumers' consumption behavior, and more and more Chinese are willing to buy imported goods and products.
Executives of Amazon China agreed, saying domestic consumers' growing appetite for high-quality overseas commodities has fostered a cross-border e-commerce boom across the country.
A recent survey conducted by Amazon China and market consultancy Data 100 showed most respondents sought to buy goods online via cross-border platforms at least twice a month in 2018. And more than half of those surveyed said their average monthly spend reached more than 2,000 yuan ($298).
Second, foreign buyers are looking to purchase from China as cross-border e-commerce platforms mature and logistics advance.
Black Friday, a shopping extravaganza on the Western retail calendar, has become an occasion for Chinese brands to shine. Average per-customer transactions doubled during the promotional day on Nov 23 via AliExpress, a Chinese business-to-customer or B2C site that exports to over 200 economies.
Transaction volumes from the United States and a number of developed economies across Europe saw twofold growth. They represented 90 percent of the top 30 countries in terms of gross merchandise volume, said Wang Mingqiang, general manager of AliExpress, a subsidiary of e-commerce giant Alibaba.
"Mid-to high-end products from China are replacing budget items like toys, lighters and other daily necessities, which reflects the changing mindset of the global consumer toward Chinese exports," Wang said.
To shorten the delivery period, Ali-Express teamed up with Cainiao Logistics by organizing daily chartered flights to/from key European destinations, and allowed for global traceability of parcel shipment movement. It also extended digital customs solutions to Russian postal services and helped the agency to speed up the clearance process.
"Improved product quality and dynamic sales and distribution channels are contributing to the enhanced profit margin per unit for export," said Wei Hao, head of the department of international trade and economics at Beijing Normal University.