Rate of breastfeeding in China lower than 30 percent: survey
Share - WeChat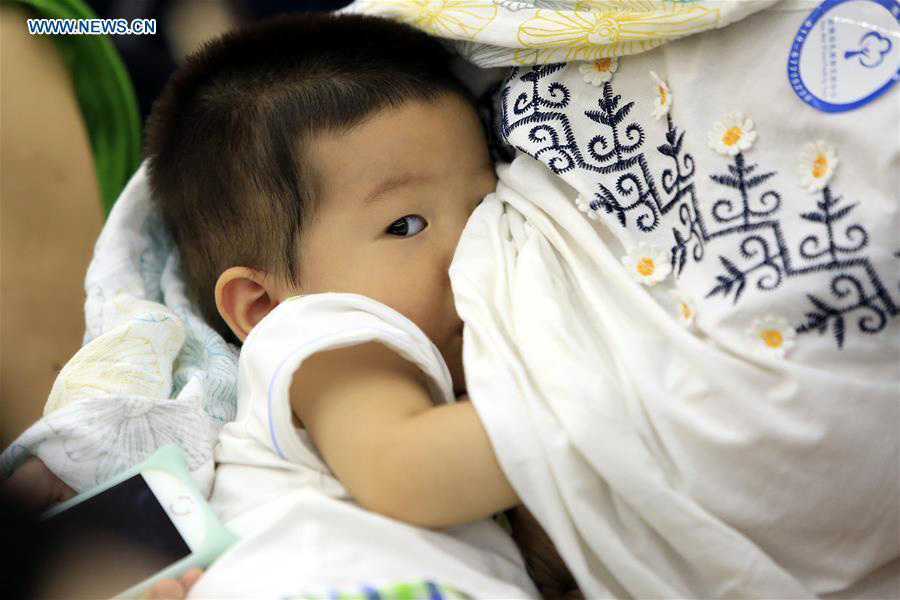 BEIJING - The rate of breastfeeding for infants under six months old in China is 29.2 percent, according to a recent survey by China Development Research Foundation.
The survey, conducted between Sept 2017 to Jan 2018 among over 10,000 mothers with infant children across the country, also found that only 11.3 percent of the participants breastfed their children within an hour of birth.
Fang Jin, deputy secretary general of the foundation, attributed the low rate of breastfeeding to easy access to breast milk substitutes and the misleading advertising of such products.
The lack of public awareness as well as deficiency of support from family and social communities, including medical institutions, are also reasons why fewer mothers choose to breastfeed their children, said Fang.
The World Health Organization recommended that infants be breastfed within an hour after birth and remain breastfed until they are six months old.
The report called for measures be taken to raise public awareness, encourage medical care institutions to provide support and improve the legislation for maternity leave and childbirth insurance system.