China UnionPay expands services to 174 countries, regions
Share - WeChat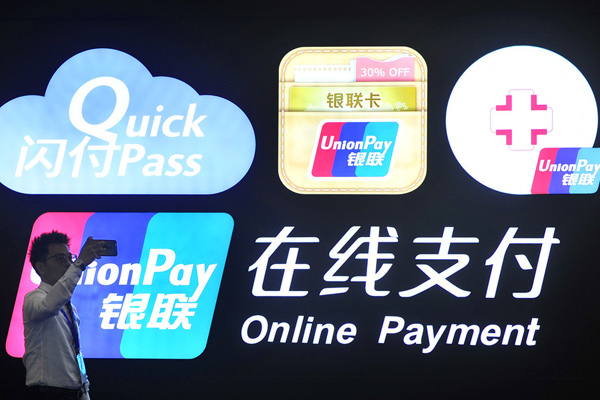 BEIJING - Chinese card payment giant China UnionPay had extended its services to 174 countries and regions by the end of 2018.
Its mobile payment services are available in 46 overseas countries and regions, the company said in a statement.
The company saw a record high of network transactions last year, totaling 120.4 trillion yuan ($17.69 trillion) and up 28.1 percent year-on-year.
UnionPay has issued over 100 million cards in 50 overseas countries and regions so far, with those along the Belt and Road Initiative routes powering recent market growth.
The Shanghai-based financial service provider has been promoting its mobile payment service via its app to rival Alipay and WeChat as more and more Chinese pay by their smartphones.