Online meets offline, as New Retail spreads
Share - WeChat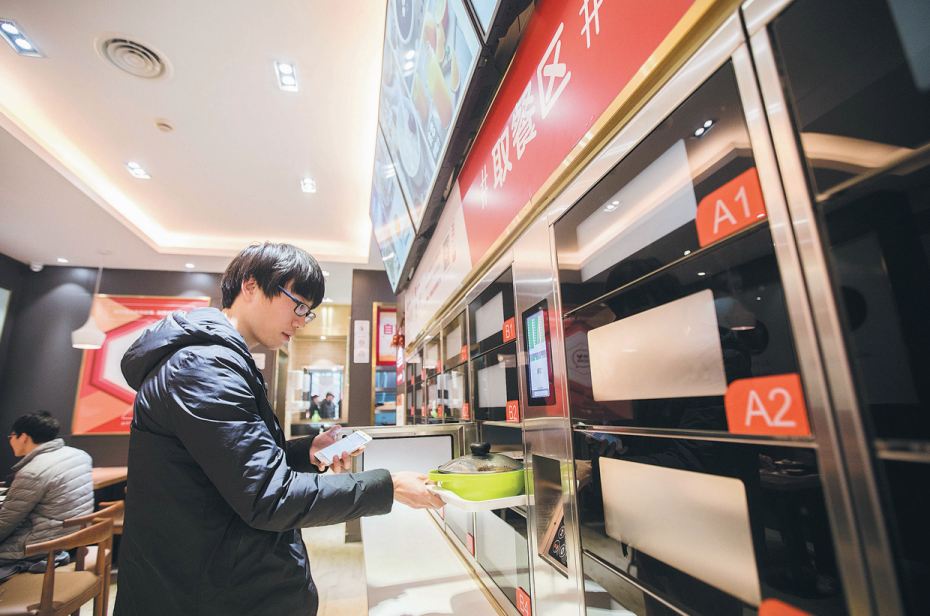 Tech giants team up with retailers to bring cashless shopping, facial recognition and more to stores
Two years after overtaking the United States as the world's largest consumer market, China is gaining pace in revolutionizing the retail-scape, with merchants hailing the dawn of the New Retail.
New Retail refers to the integration, or interlinking, of online and offline shopping using modern technologies, data and customer engagement techniques. It is a faddish term coined in 2016 by Alibaba's charismatic founder Jack Ma. In his words, New Retail is making the distinction between physical and virtual commerce obsolete.
"Although online retail will continue to grow, the share of shoppers' spending online of their overall spending is expected to remain at the same level," said Matthew Crabbe, Asia-Pacific research director of consultancy Mintel. "That means online retailers need to combine online-offline offerings in order to continue growth."
Agreed Wu Weijia, an equity analyst who focuses on internet-based businesses at ICBC International Holdings Ltd. She said the inevitable slowdown in online shopping volumes has forced internet giants to march into offline retail, which accounts for roughly 85 percent of China's 36.6 trillion yuan ($5.3 trillion) retail market.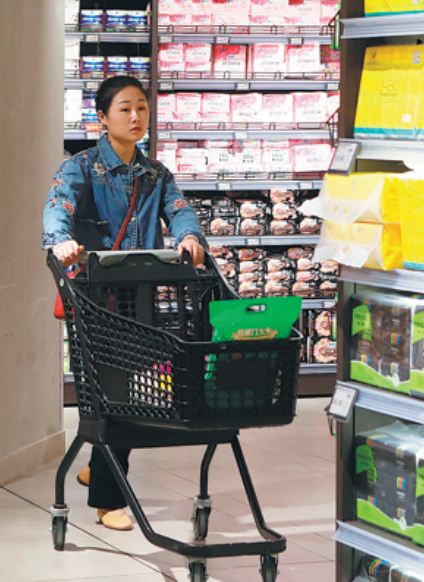 The adoption of mobile devices is a major factor in New Retail. By the end of last year, mobile commerce accounted for 55.5 percent of all retail e-commerce in China, said a survey by eMarketer. The consultancy also forecast that sales via mobile commerce will likely reach $1.5 trillion in 2019, representing a quarter of the country's overall retail market.
Changing consumer behavior is also stoking New Retail. The survey indicated a consumer preference for online-to-offline-or O2O channels-with people saying that before making a purchase, they want to virtually see how furnishings and accessories would look in their home.
Separately, more than half said they want to compile a shopping list on a store app and receive a floor map to locate products.
As the concept evolves from jargon to practice, China's tech giants are busy throwing their hats into the ring. First, it was Alibaba Group Holding Ltd that pitched its tent. It has clinched a flurry of stake-controlling deals, from InTime Retail to RT-Mart, or built its own retail prototypes like the Hema Fresh Market in order to take on existing physical stores.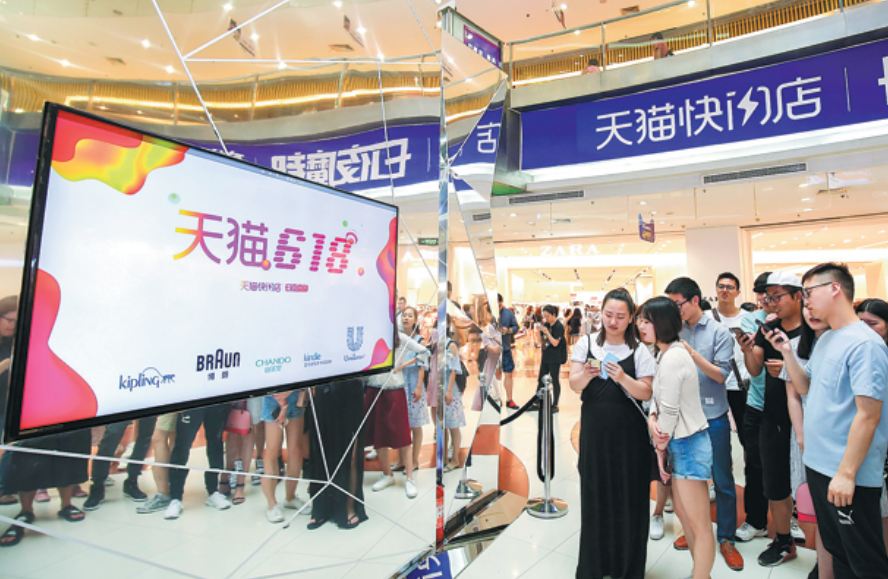 Under most of the deals, the parties use their store of consumer data in order to integrate offline stores, merchandise, logistics and payment tools to deliver a better overall shopping experience.
In the Alibaba-Bailian deal, the pair co-designed brick-and-mortar stores that merge online and offline shopping experiences. The two also combined their membership bases, and delivered enhanced customer services through technologies such as geo-location, facial recognition and big data-driven customer management systems.
Massive changes are on the way in payment and customer loyalty programs. Alipay, the digital wallet under Alibaba affiliate Ant Financial, will be accepted at 4,700 Bailian stores in 200 Chinese cities and regions. Bailian's indigenous prepaid cards can be integrated into Alipay as a payment option.
Alibaba's archrival JD, the nation's second-largest online marketplace, has joined the ranks and opened three offline outlets at Yonghui Superstores-one of China's largest supermarket chain operators-in Beijing, in which the e-commerce company has a 10 percent stake.
It has also opened stores in lower-tier cities across China. But instead of being a physical showroom of products, they mostly serve as distribution, delivery and after-sales maintenance centers for home appliances.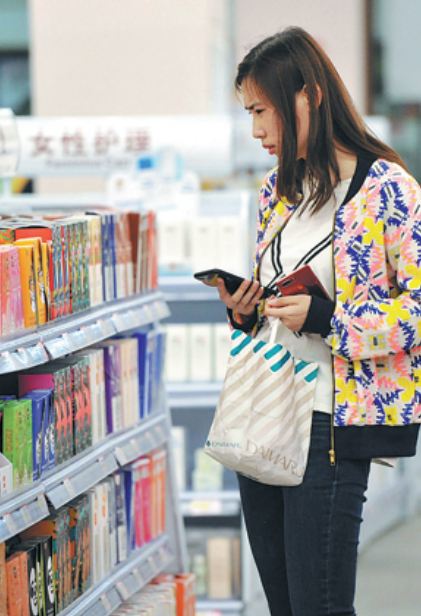 JD also neatly took the lead by allowing delivery of online orders for fresh, chilled and frozen produce to convenience stores, from which the last mile delivery can be made to the customer's door or collected in-store, once the time and place have been confirmed.
When Tencent expands its scope to offline commerce, people need to bear in mind two things, market observers said.
First, Tencent confines its role as an "enabler and infrastructure provider", and insists calling such initiatives Smart Retail instead of New Retail. That path diverges from the one taken by Tencent's multi-faceted rival Alibaba and its stake-controlling deals.
Second, Tencent is taking a milder approach to Smart Retail/New Retail. Its top and senior executives, including chairman Pony Ma, have openly reiterated that Tencent is not keen to open its own physical shops. Rather, they aim to enable digital versions of existing physical stores and improve customer experience by upgrading technological capabilities via partnerships.
"We don't do retail, not even any e-commerce, but we only serve as a utility provider, offering an IT ecosystem for retailers ... and giving opportunities to all partners," Pony Ma said.
Tencent tiptoed into the retail realm four years ago, mainly taking on two major strategic plays. One features deals that involve no equity stakes. For example, it supported a "magic mirror" system for Danish apparel brand Bestseller S/A, allowing customers to view themselves in the clothes they pick, and automatically swap clothes with other recommendations, and accepting facial recognition-based payment via WeChat.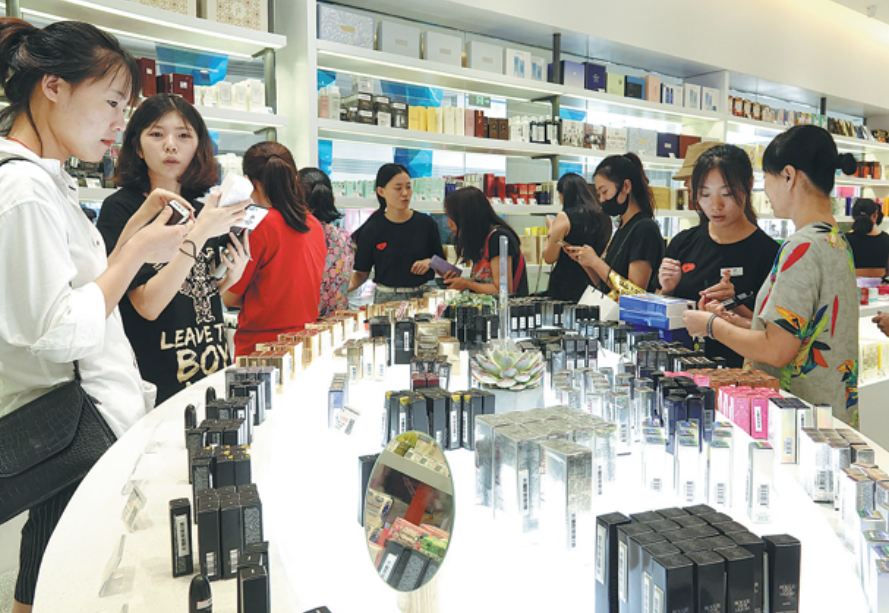 In March, Tencent did a bit of tech muscle flexing by pioneering unmanned convenience stores in Shanghai. It also heralded cashierless retail through vending machine solutions like EasyGo, Miss Fresh and CityBox.
In this new format, a customer walks in, grabs an item, and leaves the store. A storefront scanner, meanwhile, reads information in a chip embedded in the product tag, and sends the bill to a mini program in the customer's WeChat app.
While Tencent hasn't picked up stakes in any of these partners, consumers must first authorize WeChat to access relevant personal information and are advised to follow the brands' official account, a newsfeed service embedded in WeChat. This is a route commonly adopted by digital-based companies.
"Data is the most important element in redefining retail," said ICBC's Wu. "With big data, multi-dimensional digital marketing can help increase the monetization rate of advertisements as well as the conversion rate of the online and offline merchants with the platforms."
From late last year, Tencent stepped on the gas pedal through deeper penetration into retail. It purchased a stake in Super Species, the New Retail unit of Yonghui Supermarkets. It then invested an undisclosed sum in French supermarket chain Carrefour SA, and purchased stakes in Dalian Wanda Group, which owns commercial properties, malls and hotels around China.
In the Le Marche store, which Carrefour and Tencent co-developed and opened in May in Shanghai, all items sold in the store bear a distinctive barcode, that customers can scan to buy using WeChat.
In addition to internet players, traditional malls are stepping up efforts to merge their offline and online resources.
Since last year, Chinese conglomerate Wanda Group has joined hands with card processor China UnionPay, where all Wanda partner merchants will co-develop a Union-Pay cardholder service system, mobile apps and marketing campaigns that serve shoppers across all Wanda properties.
New Retail is the result of efforts to find solutions to a key set of problems for each side, said Mintel's Crabbe. "For the physical store chains, they have been unable to keep up with the growth of online retail. For the online operators, they have struggled to keep delivery infrastructure capacity up with the rapid growth in online shopping demand."
New Retail means more connection and integration-not just for retailers, but also for consumers, manufacturers and other industry players, said Vishal Bali, managing director of Nielsen China.