Tourists urged to be aware of safety abroad
Share - WeChat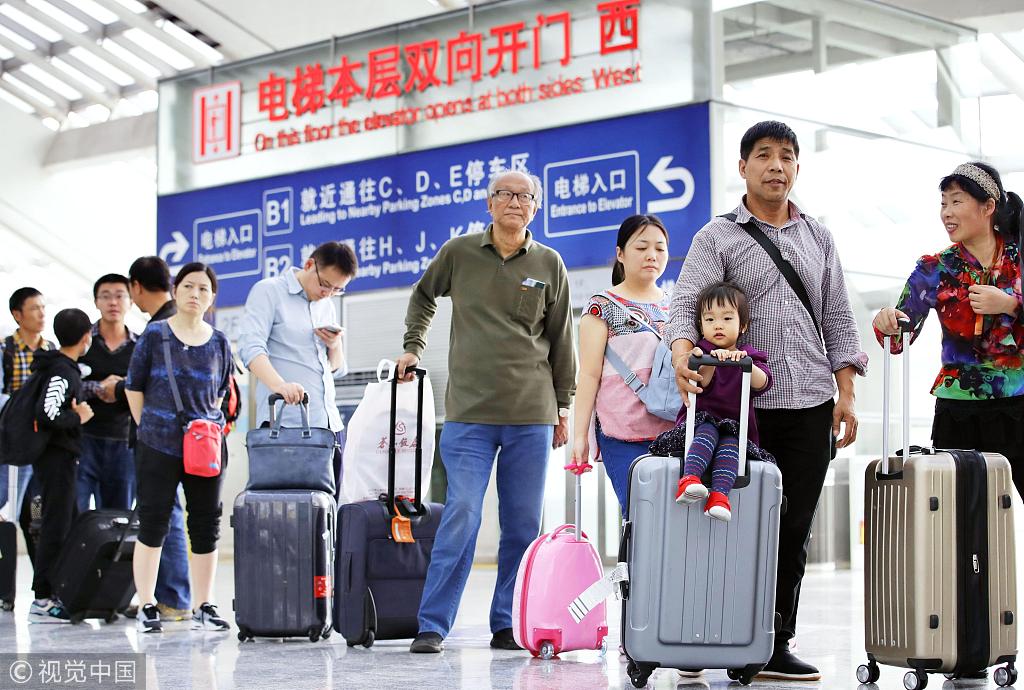 Simpler visa policies, growing number of destinations spur more global travel
Chinese citizens traveling abroad are cautioned to be more conscious of safety risks as more people visit foreign countries with easier and simpler visa policies.
The Foreign Ministry and its overseas embassies and consulates properly handled about 80,000 cases involving consular protection and assistance last year, according to Guo Shaochun, director-general of the ministry's Department of Consular Affairs.
Among the cases, about 40,000 are related to serious incidents such as drowning, car crashes, robbery or theft, as well as citizens encountering entry barriers while traveling abroad. Serious incidents included a boat sinking during a storm in waters off Phuket, Thailand, killing 16 Chinese tourists, and a typhoon in Saipan that trapped some 1,500 Chinese tourists, Guo said.
"A total of 759 Chinese tourists died of accidents overseas last year and we feel grief over the figure," he told reporters at a news briefing on Wednesday. If tourists become more aware of safety issues, "the number would decline sharply", he said.
The number of Chinese people traveling abroad reached 140 million in 2018, a year-on-year increase of 13.5 percent, and they visited 157 countries, according to a report released by the China Tourism Academy on Tuesday.
Travel also has gotten easier. The United Arab Emirates is one of four countries that signed visa exemption agreements with China last year, meaning 72 countries and regions can now be visited visa free or with visa on arrival by Chinese citizens with ordinary passports.
The agreement will benefit about 1 million Chinese citizens who visit the UAE as well as up to 3.5 million transit passengers every year.
"We are pleased with the progress we've made over the past year, and we will continue to be dedicated to the pursuit of boosting the value of the Chinese passport in the future," Guo said.
"China has started a new round of negotiations with some countries over visa simplification, and more good news will be heard next year," he said.
In December, State Councilor and Foreign Minister Wang Yi said serving the interests of the people is the duty of the foreign service. He spoke at a symposium on international developments and Chinese diplomacy.
"We must strive to meet the people's aspiration for a better life. The people's contentment and satisfaction is all that matters in measuring whether we have done a good job," Wang said.
"That's why we are putting procedures in place to ensure the safety of Chinese citizens traveling overseas," he added.