Ofo customers still wait for refunds
Share - WeChat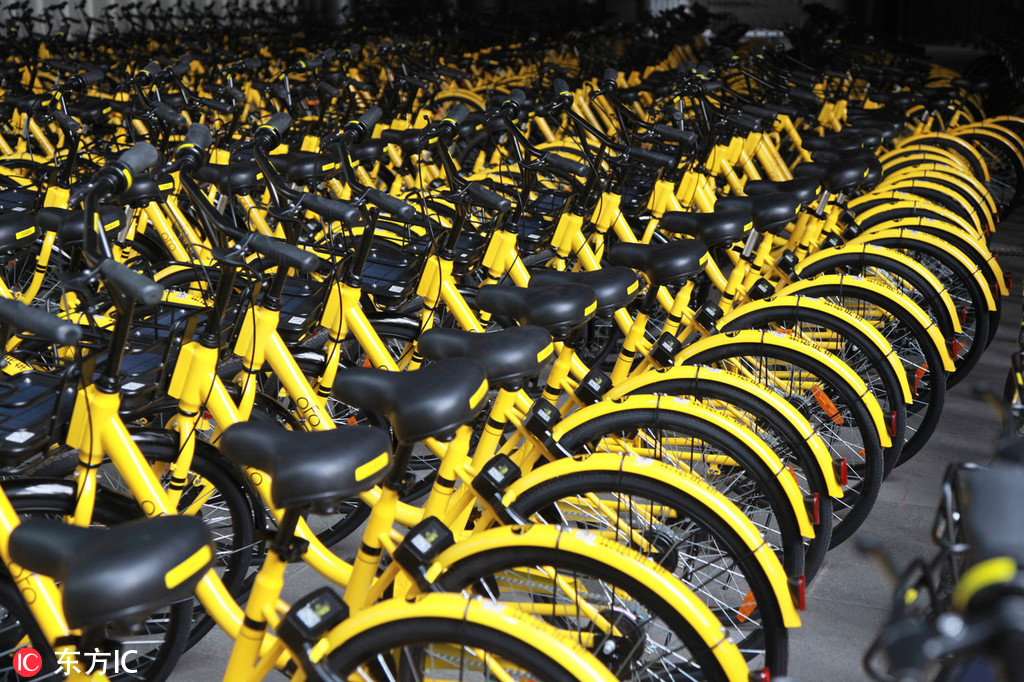 Transport Ministry tells company to cut costs, also asks for tolerance for industry
The top transport authority has urged Beijing-based Ofo, the cash-strapped bike-sharing platform, to refund customer deposits smoothly and quickly, but also called for the public to have more tolerance for the new industry.
Wu Chungeng, spokesman for the Ministry of Transport, said at a news conference on Friday: "The ministry is urging the company to smooth channels to return deposits and speed up refund procedures to protect the legitimate rights and interests of users."
As of Friday, Ofo has received more than 11 million online applications for refunds. Thousands of angry users have lined up in clusters at the company's Beijing headquarters in recent days due to the company's stalling on deposit refunds online, eager to know whether and when they will get their deposits back.
To rent shared bikes, early users were asked to pay a 99-yuan ($14) deposit fee, which was later raised to 199 yuan. The total scale of refunds will amount to more than 1 billion yuan.
The ministry required Ofo to cut costs and increase profits and enhance the sustainable development ability of the company. "The ministry will also closely follow up on the case with related departments," Wu added.
Ofo founder Dai Wei was issued "consumption restrictions" by a court in Beijing on Dec 4, which means Dai has been prohibited from any high-end consumption and nonnecessities of life and work, due to the failure by him and Ofo to pay debts to logistic companies, bike manufacturers and other service providers.
The items include first-class seats on a range of modes of transport, luxury hotels, real estate, renting high-end office buildings, and seats on bullet trains.
But Wu also said on Friday that the rapid development of shared bikes in recent years has provided a convenient choice for the public to travel short-distances and has played a positive role in building the urban green transportation system.
According to official statistics, over 10 million shared bicycles were used nationwide each day, which still shows a high demand for the industry.
"In the process of developing new business, we hope the public can treat it rationally and have more tolerance and encouragement," Wu said, adding that it is necessary to give them room for trial and error, so as to create a positive environment for innovation.