Tea-loving country warms to coffee's call
Share - WeChat Rapid urbanization and foreign travel fuel demand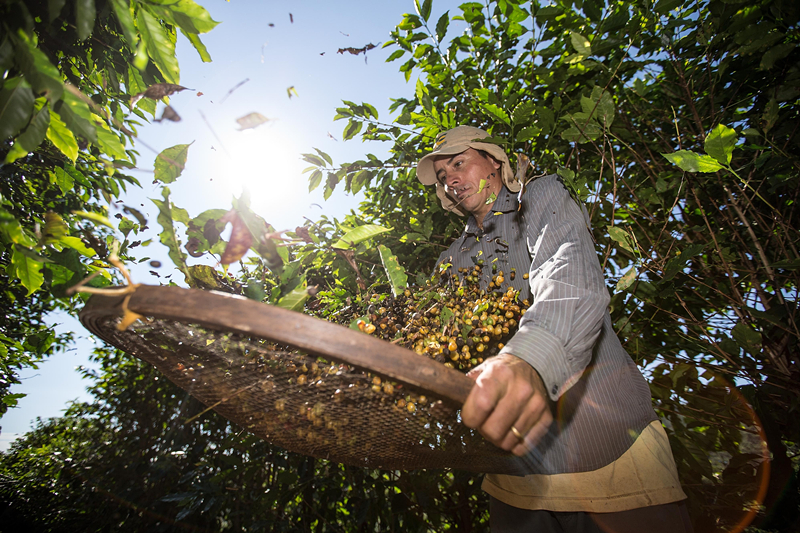 For Zhang Yalin, an auditor at an accounting company in Guomao, Beijing's upmarket central business district, grabbing a latte from a cafe in her office building marks the start of her work day.
Zhang is one of a growing number of Chinese who have started to habitually consume the caffeinated beverage, and they are helping make the nation's market for the drink the fastest-growing in the world.
Although most Chinese associate coffee with Western lifestyles, they are increasingly warming to it, especially in large cities like Beijing, Shanghai and Guangzhou, capital of Guangdong province. Coffee consumption in the country rose from 26,000 metric tons in 2006 to 128,000 tons in 2016.
Wu Jiahang, who has worked in the industry for more than 20 years, said that two decades ago most Chinese did not appreciate just how delicious coffee is.
"When I arrived in China for the first time in 2000, I brought coffee from Colombia as a gift, and people thought it had gone bad due to the sour taste," said Wu, who was born and raised in the South American country.
When he was appointed chief representative of the Colombian Coffee Growers' Federation for Greater China to promote coffee beans from his country, Wu said many Colombians, especially coffee growers, initially did not believe that their beans could be sold to China.
But within years, more coffee-growing countries began to sell their beans to the country, lining up to secure a slice of the market where the growing middle class was seeking its caffeine fix.
Esther Lau, an analyst with market research company Mintel, said, "A coffee culture has been developing in China." She believes that the country's massive and rapid urbanization, along with a growing number of Chinese travelling overseas, are the factors behind coffee's rapidly expanding popularity.
Chinese coffee consumption has nearly tripled in the past four years, and the potential for the drink is enormous.
An International Coffee Organization report released last year said Chinese coffee imports grew by 16 percent year-on-year in 2017, compared with about 2 percent in the United States, the world's largest coffee consumer.