Tea-loving country warms to coffee's call
Share - WeChat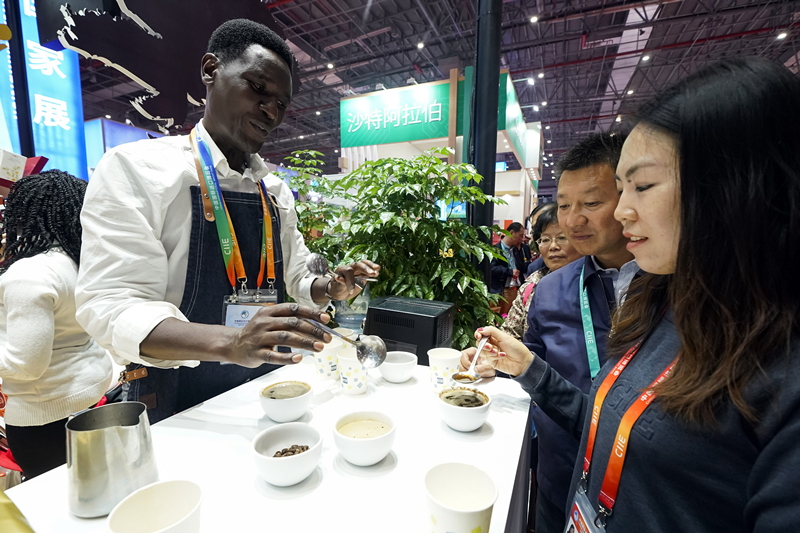 Wu, using Colombian coffee as an example, said annual output was less than 400 tons 12 years ago, but is expected to exceed 2,000 tons this year.
But with freshness the key, Colombia is not China's first choice for coffee beans. According to a report by the international trade statistics database UN Comtrade, the top three coffee exporters to the country are Vietnam, Malaysia and Indonesia.
Strong demand
Vietnam is the world's largest exporter of robusta coffee, a sturdy variety of bean with low acidity and a high degree of bitterness.
Nguyen Thi Thu Hang, a senior adviser from Vietnam on export evaluation and capacity building for small and medium-sized enterprises, said high-end coffee shops in general mainly buy arabica beans. However, robusta beans, which are the most cultivated in Vietnam, are cheaper and often used to produce powder for instant coffee.
Vietnamese coffee beans account for 35 percent of those imported by China, which Hang said is down to persistent strong demand for instant coffee, particularly among office workers who are pushed for time.
The country's fast-expanding middle class has become used to buying and drinking latte, cappuccino and other forms of the drink in coffee shops. Demand, especially for hot, fresh coffee is rising, with consumption growing by about 22 percent in 2014. This expansion led to many leading coffee shop companies opening more stores in China.
Lau said, "The Western lifestyle is attractive to upper-and middle-class urban consumers."
The main outlets in China are Starbucks, Costa Coffee and McDonald's, with smaller companies occupying 25 percent of the market. In Shanghai there are now more than 6,500 coffee shops.
Starbucks, which opened its first shop in China in 1999, is the market leader, with a 31.5 percent share in 2013. When Howard Schultz, its CEO, visited the country in 2016, he said the company would open 500 new stores annually by 2021. This will double the number of its outlets in China to 5,000.