Chinese investors favor S. California
Share - WeChat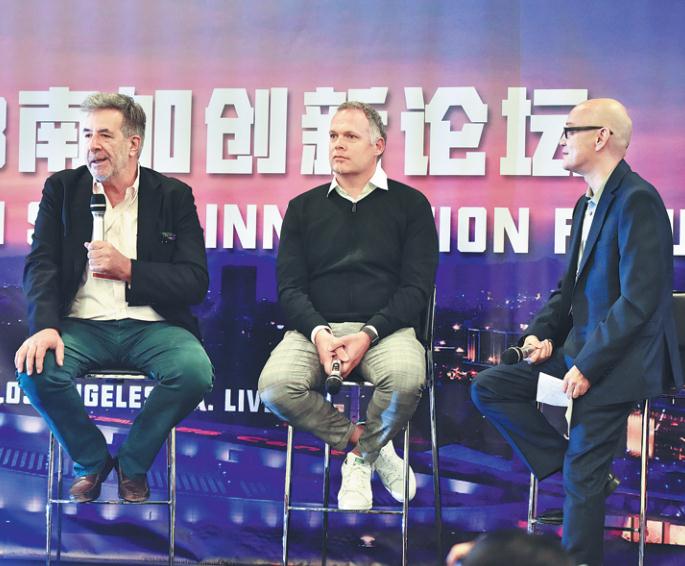 Young talent pool, geographical and transportation advantage help nurture startups
When it comes to high-tech development and opportunities for innovative collaborations between the United States and China, the first thing that might come to one's mind is Silicon Valley, the world's leading technology ecosystem.
But as the number of new startups across various business sectors in Southern California and Los Angeles increases, that is all about to change.
"I think people from Los Angeles are very interested to see what's happening in China in technology, innovation and in venture capital. These areas are very strong interests in Los Angeles now, not just in Silicon Valley," said Rebecca Fannin, founder of Silicon Dragon Ventures, a news, events and research group that focuses on covering the world's leading startup hubs.
With its proximity to Hollywood and its diverse industries, Los Angeles has attracted numerous Chinese companies, including Baidu, Tencent, Alibaba and Wanda Group, all of which have invested or acquired companies in the city's maturing technology, media and finance sectors.
Los Angeles' new technology hub is an area called Silicon Beach, a stretch of land west of Los Angeles encompassing regions such as Santa Monica, Venice and Marina del Rey.
Silicon Beach is home to social media app Snapchat and video platform Hulu. It also hosts Riot Games, a game developer acquired by Tencent in 2011, as well as the US office of Musical.ly, a Shanghai-based social media service that allows people to create and share short videos.
Several factors played a role in Chinese investors' decision to come to Southern California, according to Liu Yuting, president of PlusYoou, a nonprofit organization dedicated to bridging business resources and enhancing cross-border investments between the US and China.
The area is home to schools such as California Institute of Technology, University of Southern California and University of California in Los Angeles, which results in a talent pool of young engineers and entrepreneurs. Furthermore, Los Angeles' proximity to Hollywood and its status as a transportation hub enhances diversity and opportunities for businesses.
"Although there are some restrictions, I think there will be more US-China collaboration in the future," Liu said.
"There are a growing number of young Chinese talents. In fact, you will find that the national borders will become increasingly blurred in the future," she said. "If there are people, skills and production force, then there is a market."
But Fannin said the venture capital market in Los Angeles is still small compared to Silicon Valley, which focuses more on core technology, such as hardware and software. Los Angeles is more about content, made possible by its powerful Hollywood community.
Alibaba and Wanda Group have been the forerunners on the film front. Wanda acquired a majority stake in US movie theater chain AMC Entertainment Holdings Inc in 2012. It also acquired production company Legendary Entertainment in 2016.