All along the line
Share - WeChat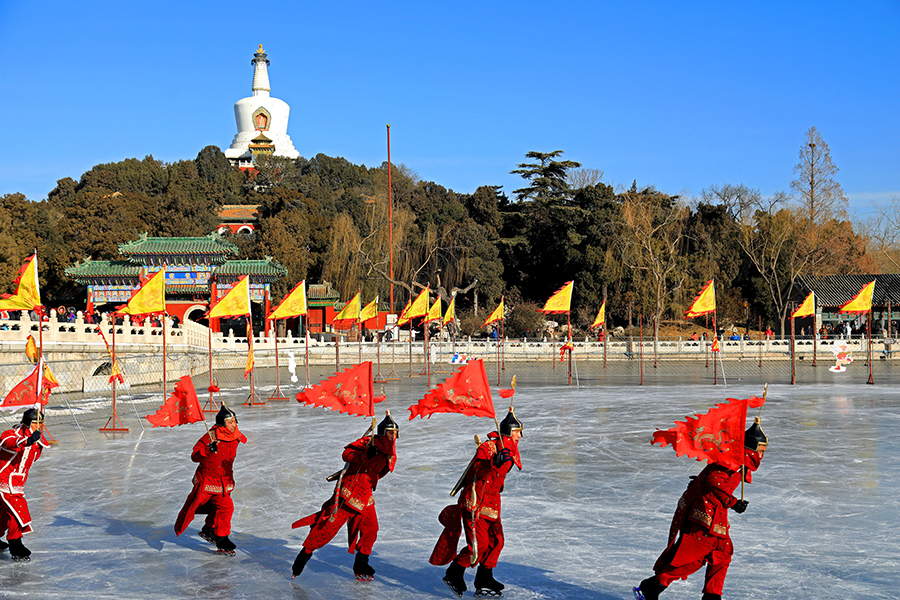 An application is to be made for World Heritage status in 2035, according to the municipal administration of cultural heritage.
"The Axis represents the highest standards of Chinese ancient landscaping and architecture design and development," says Yu Ping, deputy director of the cultural heritage administration.
"The architecture (along the Axis) not only represents the ancient capital, it also represents part of the history of Chinese civilization," Yu adds.
The Beijing government earlier unveiled a general plan for the development of the Central Axis from 2016 to 2035. A plan to prepare the Axis for its world heritage application is now being made.
"The world heritage application will not only be a protection of Beijing's cultural heritage, but more of a growth pole for development of Beijing's new tourism culture," says Wang Yue, deputy director of the Beijing tourism commission.
During his excursions along the Central Axis, Soto was also amazed by the museum of Chinese traditional medicine and Lu Xun's old residence on the folk custom route.
"It was really impressive to see all these herbs and other ingredients together at the museum and to learn about acupuncture," he says.
"It's also interesting to see how the author Lu Xun influenced Chinese society."
Soto got to be the host on the Central Axis trends route at the end of the tourism festival.
He went to Shichahai, Wangfujing, Xianyukou, Yangmeizhu Xiejie, and other trendy destinations along the Central Axis, and interviewed foreigners.
"These places are ideal for young people to enjoy food, music, performances and exhibitions, as well as shopping and just strolling around," he says.