All along the line
Share - WeChat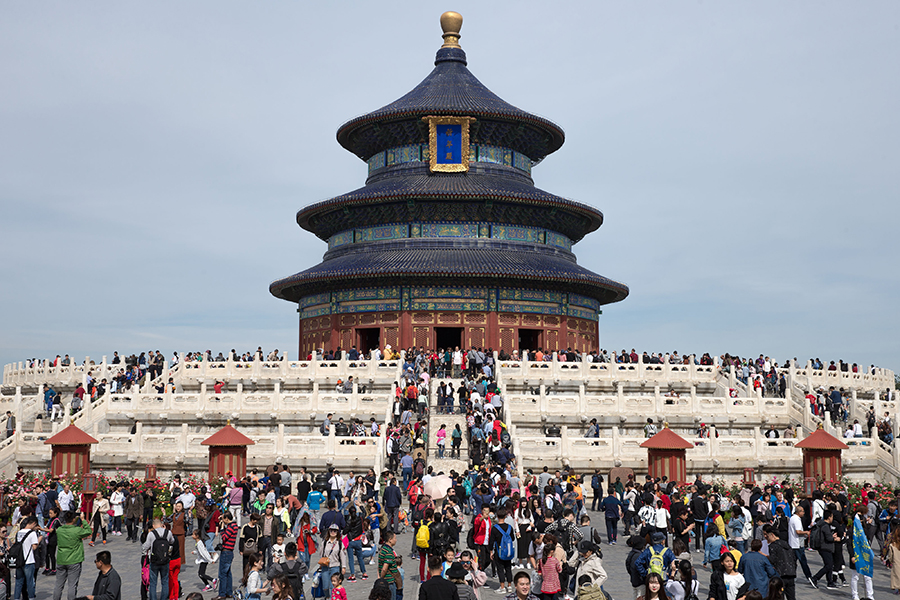 The Central Axis of Beijing provides a convenient way to discover different aspects of this multifaceted city
Antonio Roberto Quiroz Soto had a great time in Beijing during the summer.
A Mexican student of Sinology at the Yenching Academy of Peking University, Soto explored the history, trends and customs of the capital's Central Axis during the International Youth Tourism Festival, which was hosted by the Beijing Municipal Commission of Tourism Development from July 10 to October 26.
"I have a strong interest in Chinese history and culture and I signed up without a second thought," says Soto.
"I have been in Beijing for seven years, and Beijing is like my second home," he adds.
Soto covered three of the five Central Axis routes that explore the themes of history, art, folk customs, trends and development along the capital's North-South axis that runs 7.8 kilometers from the Drum and Bell Towers in the north to Yongdingmen in the south.
First created in the Yuan Dynasty (1271-1368), the original Axis was 3.7 kilometers in length. It was extended during the Ming (1368-1644) and Qing (1644-1911) dynasties.