All along the line
Share - WeChat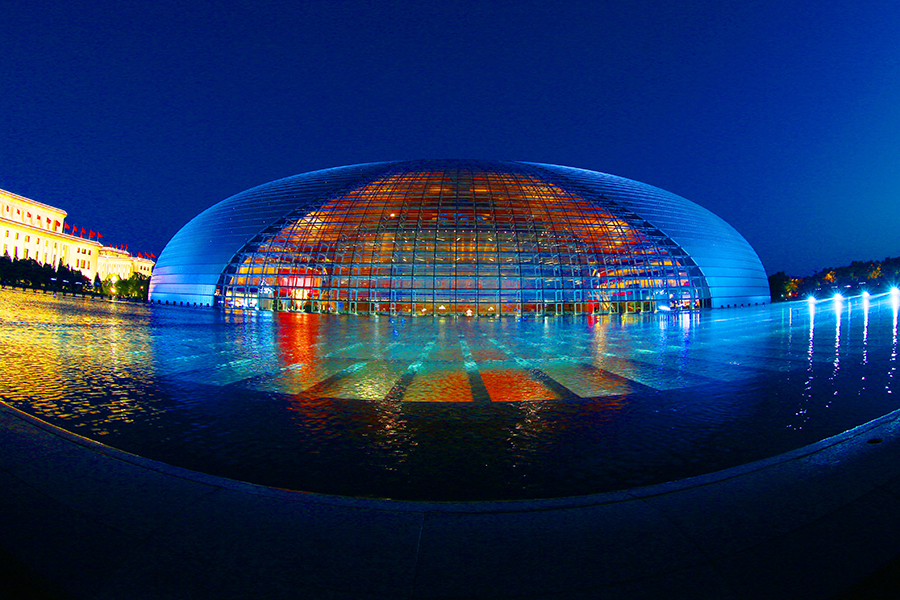 Fourteen historical sites along the axis, including Qianmen, the Forbidden City, Jingshan Park, the Drum and Bell Towers, Chairman Mao Zedong Memorial Hall, the Monument to the People's Heroes and Tian'anmen Square have been identified as key heritage sites.
Soto visited Qianmen and a few time-honored shops and the Beijing Fun zone and learned about their history.
"The Beijing Fun zone combines old Western and Chinese style buildings with modern architecture," he says. "I found it very beautiful and interesting, proof of how tradition and innovation can harmoniously coexist."
Soto also learned about the role the Emperor played in the ancient society during his visit to the Temple of Heaven, while being inside Xiannongtan (Beijing Ancient Architecture Museum) made him "feel closer to ancient Chinese culture."
He has now signed up for the ancient Chinese architecture class at Peking University as part of his master's degree curricula after seeing the beautiful and complicated structures of the ancient architecture.
Soto was among 100 foreign students and tourists from more than 30 countries and regions who participated in the event.
They visited scenic spots, historical buildings and gardens, hutong (the capital's old alleyways), former residences of historical figures, time-honored shops and today's vibrant urban culture, as well as learning more about Beijing's imperial culture, folk art and customs.
The event has drawn the attention of 1.41 million online users abroad through the posts of the foreign participants, according to the Beijing tourism commission.
The tourism commission expects the festival to play an active role in boosting youth cultural exchanges between China and foreign countries and help promote the application for the Central Axis to be included as part of the world's cultural heritage.