India startups chase Chinese investments
Share - WeChat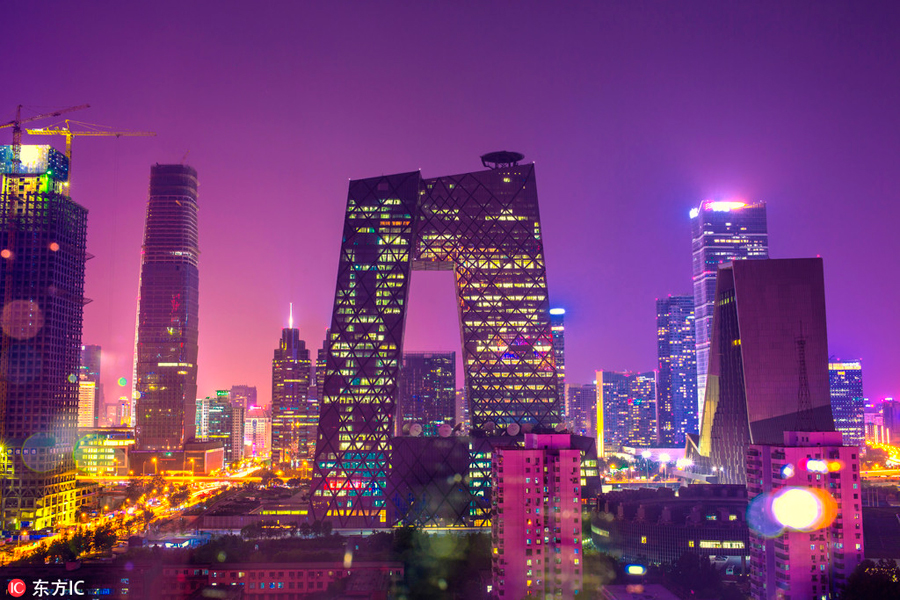 Beijing and Shanghai events witness spirited pitches for mainland backing
Some 20-odd Indian startups made a concerted pitch for $100 million in Chinese investments in Beijing on Monday and in Shanghai on Thursday.
The events intensified the push to leverage China's expertise in founding, nurturing and financially backing new enterprises that fulfill society's needs.
Around 200 Chinese strategic funds and angel investors interacted with executives of Indian startups, and evaluated investment opportunities, said Mahendra Swarup, leader of the visiting delegation and founder of Venture Gurukool, an early-stage investor and organizer of networking events for startups.
Around $30 million in investment deals will likely have been sewn up, he said.
At the Beijing event, Zheng Bin, CEO of the Mumbai, India branch of ICBC, said China's largest lender has set up a $200 million fund to back local startups.
Indian startups are engaged in fields where Chinese firms boast expertise: internet-based business, artificial intelligence, big data, robotics and automation, fintech, health, environment, e-learning, agri-tech, consumer goods and entertainment, including non-addictive gaming.
Indian startups that are wooing Chinese investors are at various stages of evolution, spanning inception to annual revenues of $5 million.
In discussions at the event, the Indian side emphasized that the time is right for bilateral startup-related collaboration. Chinese startups are seeking to expand overseas, and Chinese investors are eyeing stable and growing large markets that could generate healthy returns on investments.
Speakers and participants said India provides a near-perfect fit, in terms of proximity, massive scale, common cultural elements, the fast-evolving mobile internet sphere and the needs of the society.
Successful Chinese startups could replicate their technologies and grow rapidly, provided they adapt to specific local factors, conduct proper due diligence and avoid the temptation to transplant the Chinese business model in India.
Also, 100 percent foreign direct investment is allowed in India's emerging sectors, which makes the market more attractive than Europe and the United States for Chinese investors, they said.
Peifu Hsieh, partner at 01VC, a Shanghai-based venture capital firm that has invested in India, said, Indian startups are "good" with "strong teams" targeting huge markets.
"I'm very optimistic about the overall ecosystem. I feel the quality and caliber of Indian founders are solid and the market potential seems comparable to that of China."
Wang Zibing, founder of health startup Beijing Yingwei Technology, agreed.
"I have never been to India, so my knowledge of India is based on online content and movies. After meeting Indian entrepreneurs, I sense China and India share several common themes and have potential synergies. Indian startups are bubbling with ideas and their technologies seem cutting-edge. I've shortlisted an e-commerce app and an Indian traditional medicine (Ayurveda) app for investment."
Kiran Gali, founder and CEO of Number Mall, an Indian startup with an app that helps neighborhood grocers to automate their logistics, said: "Although India has financial capital, most local venture capital funds have Western parents whose focus is only on certain sectors. Chinese funds' expertise would prove useful, given that India is where China was 10 years back, in the context of startups.
"Unlike risk-averse Indian investors, their Chinese counterparts appear to sense that many Indian unicorns are in the making. That's why they don't want to miss out on investment opportunities."
Ravi of GoLive Games Studios concurred: "Gaming firms in China are plateauing because of local regulations. In India, gaming is a sunrise industry marked by tremendous growth potential and a friendlier regulatory environment. Hence, Chinese gaming firms are keen to expand to India."
Thaiseer, China market head of Steel Giant, a commodities trader that imports ores into China and exports products to the Middle East, said the firm is seeking to diversify and might fund a city-centric weather forecast app and a truck ride-sharing logistics app.