Beijing, Washington resume high-level trade talks
Share - WeChat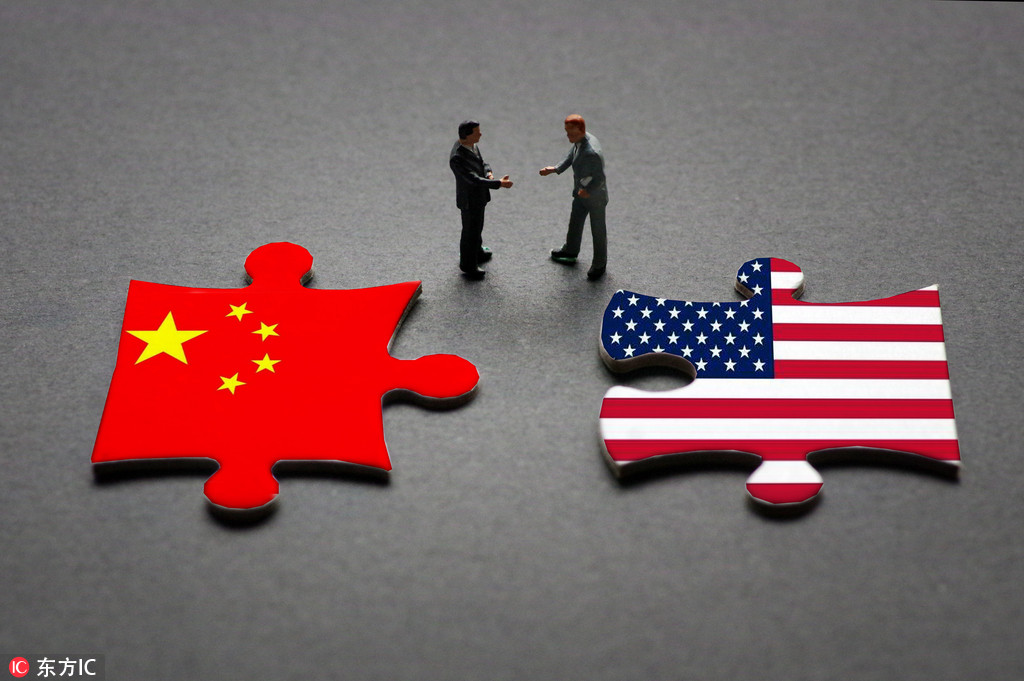 China and the United States have restarted high-level talks on trade and other economic matters after a phone call between President Xi Jinping and US President Donald Trump on Nov 1, the Ministry of Commerce said on Thursday.
The teams from both sides are working together closely to carry out the consensus reached between the two heads of state, ministry spokesman Gao Feng said at a regular news conference.
That is an encouraging sign for the world's economic recovery, and, more importantly, offers confidence to companies in China and the US, said Xue Rongjiu, deputy director of the China Society for WTO Studies.
"Many of them have already borne the financial burden caused by tariffs, which have dramatically affected not only trade but also the global value chain and financial stability," he said.
The two presidents agreed in a phone call to meet during the G20 summit in Argentina. Experts and business leaders called it the most important bilateral meeting during the G20, which is from Nov 30 to Dec 1.
Robert Aspell, president for Asia-Pacific of US agricultural conglomerate Cargill Inc, said the best way to solve trade issues is to talk to each other.
"With strong complementarity, it can be both profitable and promising for two countries to resume closer economic and trade cooperation to benefit their consumers and businesses," he said.
In another development, Gao said negotiations on the Regional Comprehensive Economic Partnership have made substantial progress this year and may be concluded next year. The pact will be "modern, comprehensive, high-quality and reciprocal".
The RCEP, a proposed free trade agreement between the 10 ASEAN member states and six of their FTA partners-China, Japan, South Korea, Australia, New Zealand and India-is expected to be one of the world's largest trading blocs, accounting for 45 percent of the world population, 40 percent of global trade and one-third of the world's GDP.
Gao said a total of 24 rounds of negotiations have been held on the RCEP since the end of 2012.
With many parts of the world still confronting protectionism and unilateralism, the conclusion of the RCEP negotiations will send a strong and clear signal about many economies' commitment to multilateral trade, said Li Gang, vice-president of the Chinese Academy of International Trade and Economic Cooperation.
"It is the time to iterate the importance of China-US cooperation on economic matters, trade and investment," said Li. "It will be practical for both nations and should be further embraced."