Glass art at Henan show
Share - WeChat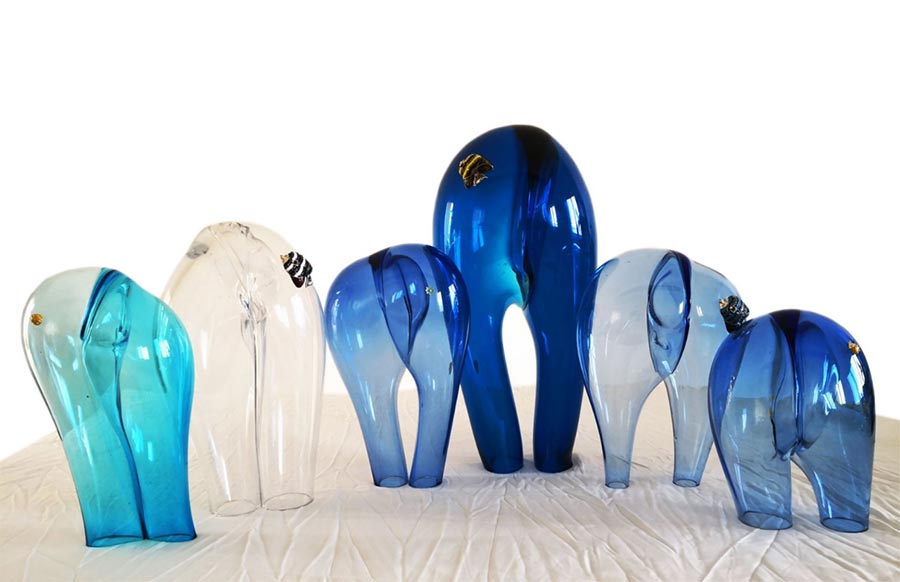 The history of glass production dates back to some 4,000 years ago in Egypt.
Today, artists use glass to produce as vibrant works as possible to broaden people's vision of the material as an important material for creation, not just to manufacture items for daily use.
Fusion and Crossover, a glass art triennial now on at the Henan Art Museum in Zhengzhou, through Nov 4, celebrates the imagination of Chinese artists in enriching the representations of glass.
Organized by Tsinghua University's art and design academy, the exhibition also provides a glimpse into contemporary glass art education at China's colleges, as works by teachers and art school graduates form a big part of the exhibition.