Feng Zikai exhibitions offer insight into painter's life
Share - WeChat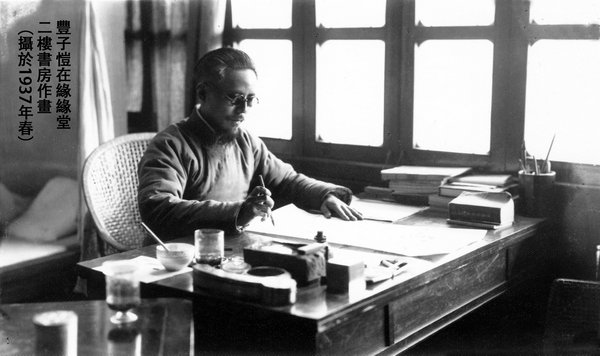 Feng Zikai, the late writer, painter, music educator and translator, is among modern China's most celebrated cultural figures.
Feng (1898-1975) wrote his essays largely drawing from his daily experiences and has provided insights in an approachable, delightful manner. His ink paintings laud the beauty of life in a poetic way while offering witty observations on the complexity of human nature.
The intelligence, generosity and gentle sarcasm that characterizes Feng's oeuvre have created a recognizable style that appeals to many generations of Chinese, healing their hearts, whether during chaotic times or in a fast-paced metropolis.
Feng's extensive fan following, regardless of age or education, is contributing to the popularity of a series of commemorative exhibitions on the 120th anniversary of his birth this year.
Two shows ended on Oct 3 in Hong Kong, one of which witnessed a waiting line at the venue, the Asia Society Hong Kong Center, according to Wang Yizhu, the exhibition curator and a friend of the Feng family that lent the bulk of the exhibited works.
Most Popular