Yuesai, believes that it has the solution to 'pseudo-aging'
Share - WeChat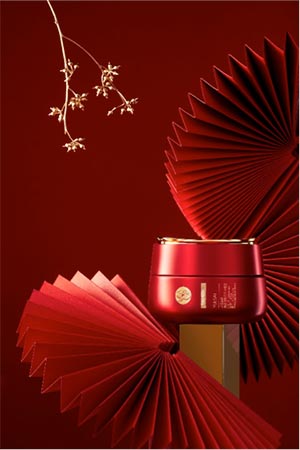 Chinese luxury cosmetics brand, Yuesai, believes that it has the solution to "pseudo-aging" — deep pores, a dark, heavy face and lines or wrinkles caused by partial sleep, stress and external factors, such as sunlight.
Promoting a new high-end skincare product line, the company claims that by harnessing the theory of traditional Chinese medicine, it can help to fix the problems of unhealthy skin. The new line employs natural extracts from medicinal plants, including ganoderma, white fungus, gingko and angelica.

A key ingredient in the line is ganoderma lucidum which, in ancient Chinese herbal books, is said to be able to "help the heart, strengthen the middle-energy and increase wisdom," which is why it is often referred to as the "miracle herb."
Yuesai's Ganoderma lucidum plantation follows the ancient rules for its cultivation: The spores are collected every August; sealed, transported, and processed within 15 days. Yuesai says that only after 40 days and five steps of purification can the raw material be processed into the final product — the nutrients contained within are formulated by the force of time.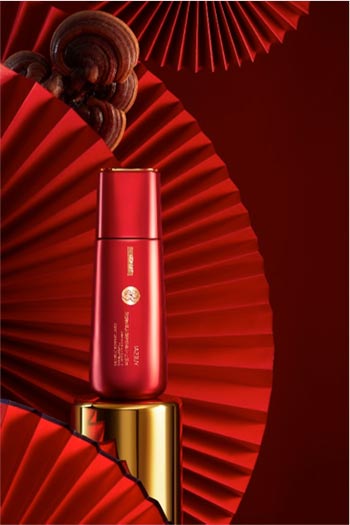 The packaging of the Ganoderma lucidum series vividly reflects the brand's philosophy: the top of the inner packaging bottle is slightly upturned, inspired by the essence of Chinese architecture, while the flying dragonfly mimics the traditional Chinese medicine scales, bringing together the traditional concept and modern design.
Yuesai hopes that the Chinese herbal medicine illustration on the box, which shows the rare Ganoderma lucidum set amongst the grass, will draw people to wonder what mysterious oriental power that the product might contain.
The homegrown brand, founded in 1992, has long prided itself on creating products ideally suited to the skin-types of Chinese women. Mysterious oriental power aside, it might just be the perfect elixir to give the skin a fighting chance against the rigors wrought by modern life
Most Popular