Starbucks shakeup aims to revive flagging fortunes
Share - WeChat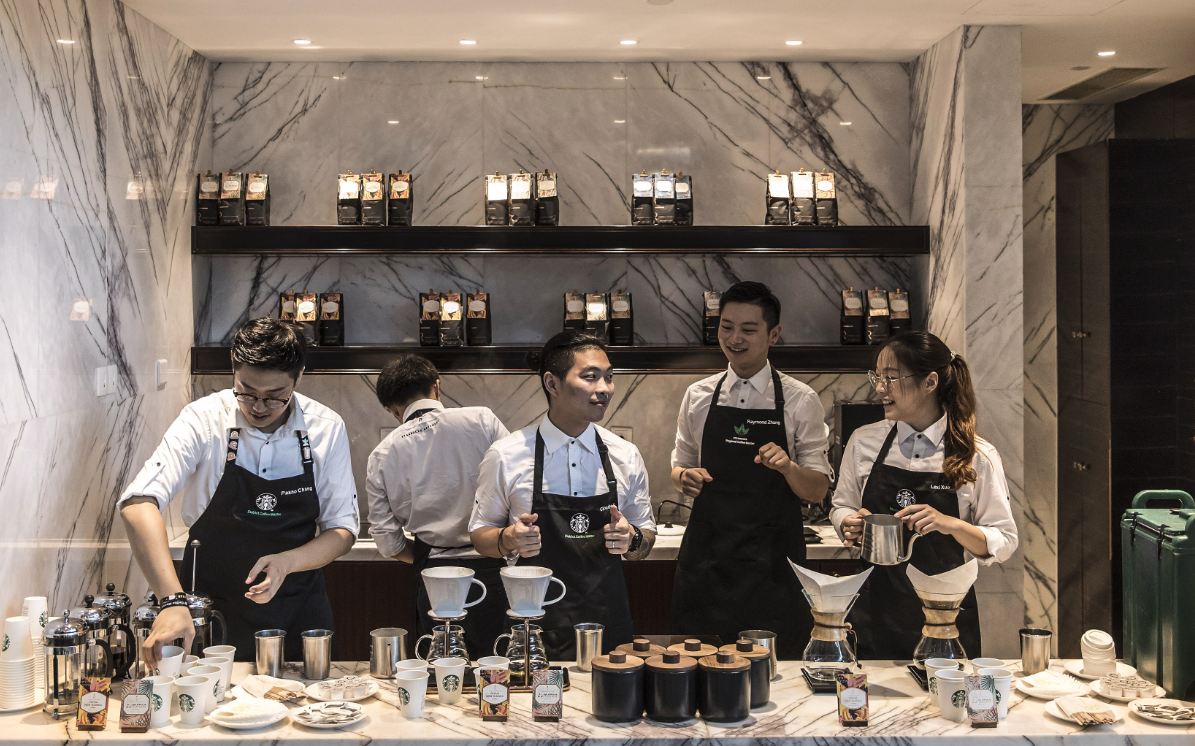 Coffee giant faces challenges from local brands as China sales fall
Starbucks Corp is planning to make "significant changes" to its organizational structure, while an industry expert said the coffee giant's new delivery services in China won't serve as a major boost.
According to a letter sent to employees by CEO Kevin Johnson, the restructuring, which could include corporate layoffs, is an attempt to combat the popular coffee retailer's falling sales and reignite investor interest, Bloomberg reported on Monday.
"We must increase the velocity of innovation that is relevant to our customers, inspire our partners, and is meaningful to our business," Johnson said in a memo. "To accomplish this, we are going to make some significant changes to how we work as leaders in all areas of the company."
Starbucks's third-quarter fiscal results ended July 1, 2018, showed that its global store sales increased 1 percent, but China store sales decreased 2 percent.
The world's largest coffee chain hosted its first-ever China Investor Day in Shanghai on May 16, where the company announced plans to build 600 new stores annually over the next five years in China, a goal that will double the store count from the end of 2017 to 6,000 across 230 cities by year 2022.
Starbucks China launched its delivery services on Sept 19 in Beijing and Shanghai. It plans to expand such services to more than 2,000 stores in 30 cities in the country by the end of this year. More than half of its current Starbucks stores in China will be covered by then.
"Starbucks Delivers" is the first delivery services offered by Starbucks globally. It will be available through both the Starbucks and Ele.me apps. The delivery fee for each order will be 9 yuan ($1.31).
Starbucks, which takes up the majority of the coffee chain market in China, has faced mounting challenges from emerging local coffee brands that have offered delivery services. Luckin Coffee has opened 1,100 stores and has free delivery for items priced above 35 yuan ($5.09) or 6 yuan for each order under 35 yuan.
Cristina Wang, a senior manager at a major tourism service provider in Beijing's central business district, said she is looking forward to trying Starbucks' delivery service but will keep most of her purchases instores as the delivery fee is quite high if ordered on the daily basis. "Starbucks coffee is already pricey compared with other brands," said Wang. "Adding 9 yuan for each order only makes it even more unaffordable."
The development of Starbucks businesses in China in recent months of this year has been volatile, said Zhu Danpeng, an independent analyst specializing in the food and beverage sector.
"Though the new delivery services will help Starbucks to catch up with peers in delivery sector, its core competence could be weakened by its pricey delivery fee."