Fast-food chain Yum China rejects buyout offer from Hillhouse
Share - WeChat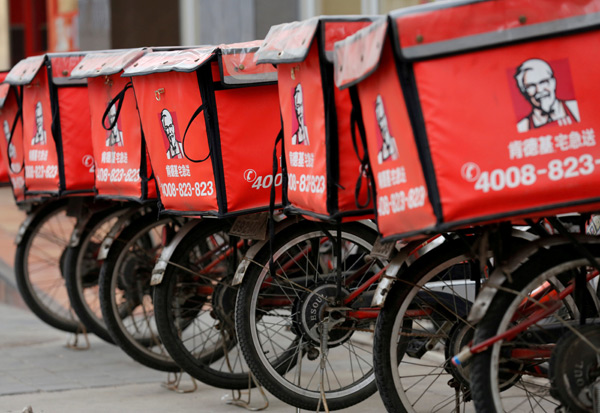 BEIJING - Fast-food chain operator Yum China Holdings Inc has rejected a $17.6 billion buyout offer from a consortium led by Chinese investment firm Hillhouse Capital Group, quashing what would have been one of Asia's biggest deals this year, a person with direct knowledge of the matter said.
The Hillhouse-led consortium, which would also include regional investment house Baring Private Equity Asia, expressed an interest in offering $46 per share, or nearly 24 percent above Tuesday's closing price, for the biggest fast-food chain in China, the person said.
Hillhouse has been tapping lenders to finance the deal, Reuters reported earlier this month, citing sources.
Former Yum China chairman and CEO Sam Su, who was pivotal in the company's expansion in the world's second-largest economy, now serves as an operating partner at Hillhouse.
The company is the exclusive licensee of the KFC, Pizza Hut and Taco Bell brands in China with over 8,100 restaurants in more than 1,200 regions.
The board decided not to pursue the offer, which did not include detailed terms or the structure of the investor consortium, the person added, requesting anonymity as the information is confidential.
Yum China, spun off from owner Yum Brands! Inc in 2016 and later listed on the New York Stock Exchange, did not have any immediate comment. Hillhouse and Baring did not immediately respond to a request for comment.
It was not clear why Yum would have rejected the offer.
Chinese investment firm Primavera Capital and Ant Financial Services Group bought a minority stake in Yum China for $460 million as part of the spin-off deal in September 2016. Both are still shareholders in the company.
Yum Brands! has seen its market share in China decline in recent years, from 18.7 percent in 2013 to 15.2 percent in 2017, according to Euromonitor International's data on the chained consumer food service sector.
McDonald's Corp's market share also decreased from 7 percent in 2013 to 5.8 percent in 2017. Meanwhile, Starbucks Corp expanded from 2.4 percent to 4.5 percent during the same period.
McDonald's forged a new partnership in China last year and plans to speed up its expansion by opening 2,000 new restaurants in the next four years.
The new partnership, jointly established by CITIC Ltd, CITIC Capital, Carlyle Capital and McDonald's, paid $2.08 billion for the US-based fast food chain's business in the Chinese mainland and Hong Kong.
Global investment house KKR & Co had also considered investing in the buyout, Reuters reported earlier.
In addition to KFC, Pizza Hut and Taco Bell brands, Yum China also runs Chinese fast-food chain First East Dawning and hotpot restaurant Little Sheep, which it acquired in 2012.
Yum was the first major Western fast-food company to enter China, opening a KFC store in central Beijing in 1987. Parent Yum Brands! currently collects 3 percent of KFC, Taco Bell and Pizza Hut China sales as royalties.
China Daily - Agencies