Starbucks launches delivery services in Beijing, Shanghai
Share - WeChat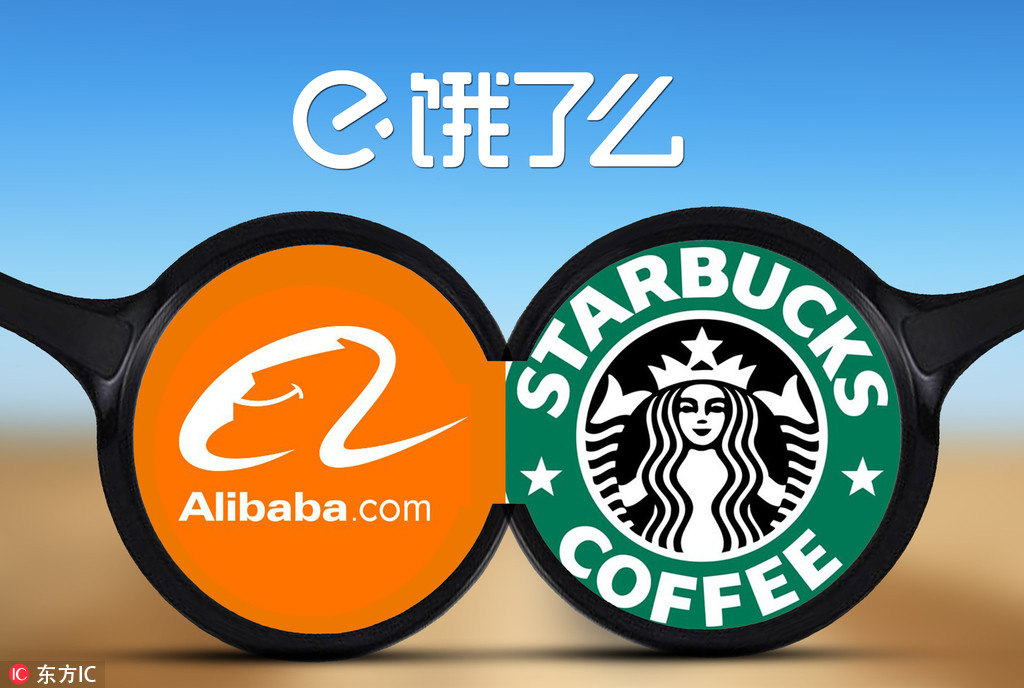 Starbucks China launched its delivery services on Wednesday in Beijing and Shanghai before expanding to more than 2,000 stores in 30 cities in the country by the end of this year.
This means more than half of its current Starbucks stores in China will be covered and the coverage will continue to grow in 2019.
The services dubbed "Starbucks Delivers" is the first delivery services offered by Starbucks globally. It will be available through both the Starbucks app and ele.me app. The delivery fee for each order will be nine yuan ($1.31).
Pressured by emerging coffee brands that have offered delivery services such as Luckin Coffee, which has opened 1,100 stores and has free delivery for items priced above 35 yuan or 6 yuan for each order under 35 yuan.
"Delivery is a must-to-do for Starbucks to catch up with its domestic rivals that have already offered such services," said Zhu Danpeng, an independent food and beverage analyst.
How to maintain the same quality between a handcrafted cup of coffee brewed at stores and one delivered to customers sitting in an office or at home is the priority for Starbucks and its delivery collaborator ele.me, which has 3 million registered delivery riders.
Starbucks partnered with Alibaba Group, the parent of ele.me, on August 2 in a bid to extend its reach to consumers' lives through digital and delivery connections.
An intelligent order-and-delivery system will automatically choose the nearest Starbucks location to fulfill an order to ensure timely and efficient delivery.
The two sides have developed a delivery riders specifically for Starbucks deliveries, customized packaging, including the specially designed spill-proof cups for both hot and cold beverages, tamper-proof packaging seals and delivery containers.
Each order will receive a tamper-proof packaging seal to ensure Starbucks strict quality and food safety assurance. Customers can reject an order if the seal is not intact during delivery.
Starbucks will be the first retail brand to establish a "Starbucks Delivery Kitchens" within Hema Fresh, a retail unit of Alibaba Group, as part of its the delivery capabilities complementing its existing and future Starbucks stores.
Starbucks will test "Starbucks Delivery Kitchens" in selected Hema supermarkets in Shanghai and Hangzhou in October 2018, with plans to expand the presence to other cities over time.